The surge in German exports to Kyrgyzstan, with a remarkable 1400% increase in the first seven months of 2023 compared to the same period in 2019, has raised eyebrows and sparked discussions about the underlying factors driving this exponential growth. Notably, this surge is particularly evident in the automotive sector, with a staggering 6000% rise in car and parts exports to Kyrgyzstan.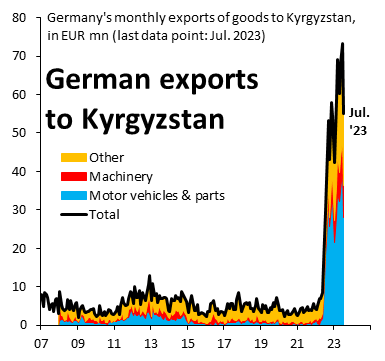 This remarkable trend is not isolated to Germany alone but is also observable in other countries such as Poland, the Baltic states, and even the United States. The unprecedented growth in exports, especially in the automotive industry, has prompted questions and calls for careful investigation.
Firstly, the German case stands out due to the sheer magnitude of the increase in exports to Kyrgyzstan. A 1400% jump in total exports is extraordinary and requires a closer look into the driving forces behind this surge. It is essential that the specific products and industries contributing to this exponential growth. The automotive sector's astonishing 6000% increase in exports to Kyrgyzstan demands immediate attention and scrutiny.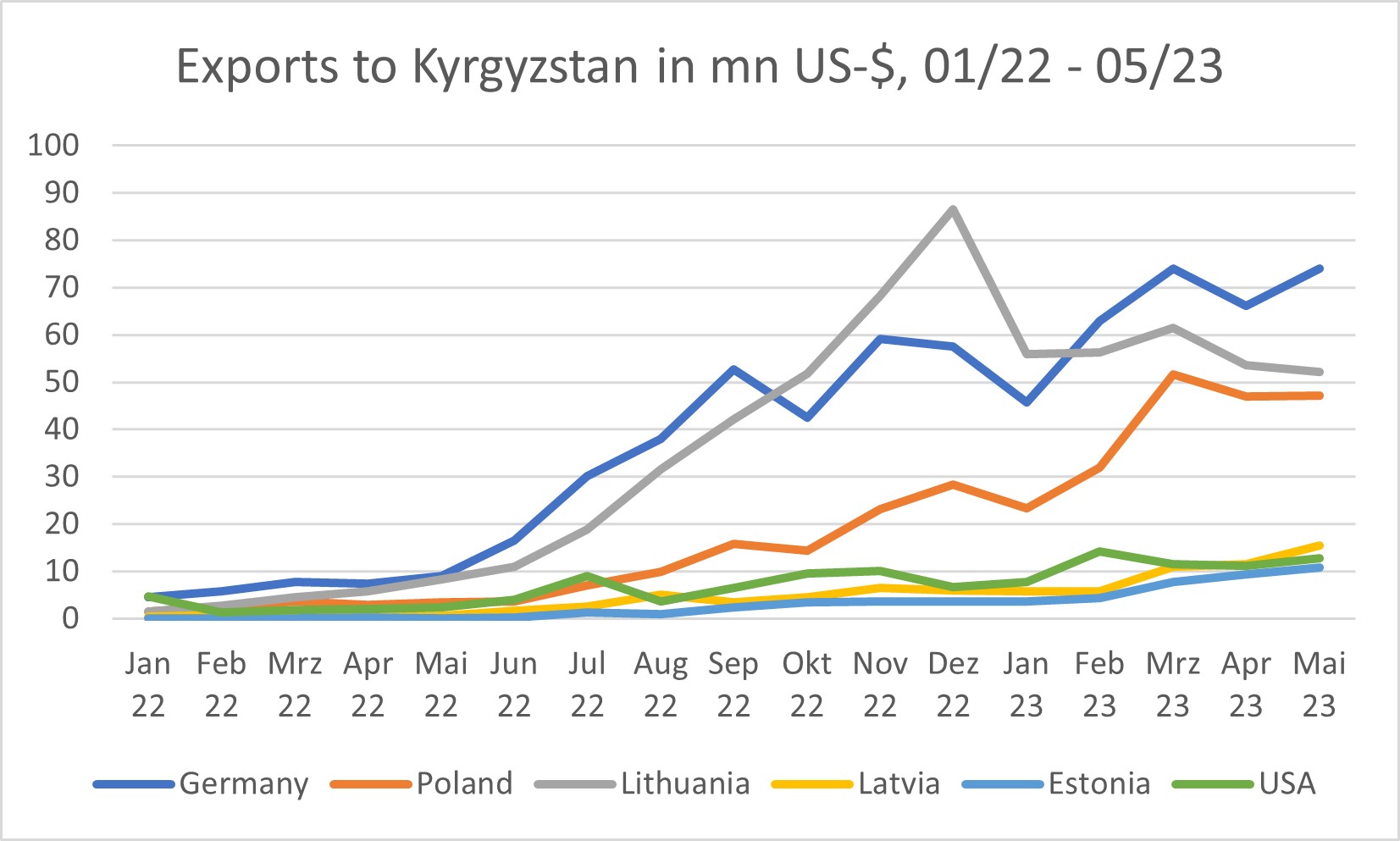 However, it is crucial not to focus solely on Germany but to broaden the investigation to other countries experiencing similar export surges. Poland and the Baltic countries have also witnessed significant increases in exports to Kyrgyzstan. These economies, although smaller than Germany, have reported substantial growth in trade with Kyrgyzstan. This phenomenon necessitates even more meticulous investigation to identify common trends and potential factors contributing to this surge.
It is evident that there is no one-size-fits-all explanation for the surge in exports to Kyrgyzstan across multiple countries. Instead, a multifaceted analysis is required to examine various factors contributing to this trend. These factors could include changes in consumer preferences, economic conditions in Kyrgyzstan, trade agreements, or geopolitical influences.
Follow Daryo's official Instagram and Twitter pages to keep current on world news.