At the 78th session of the United Nations General Assembly, the President of Uzbekistan, Shavkat Mirziyoyev, shed light on the impressive strides his nation has taken in the protection of human rights and the advancement of education.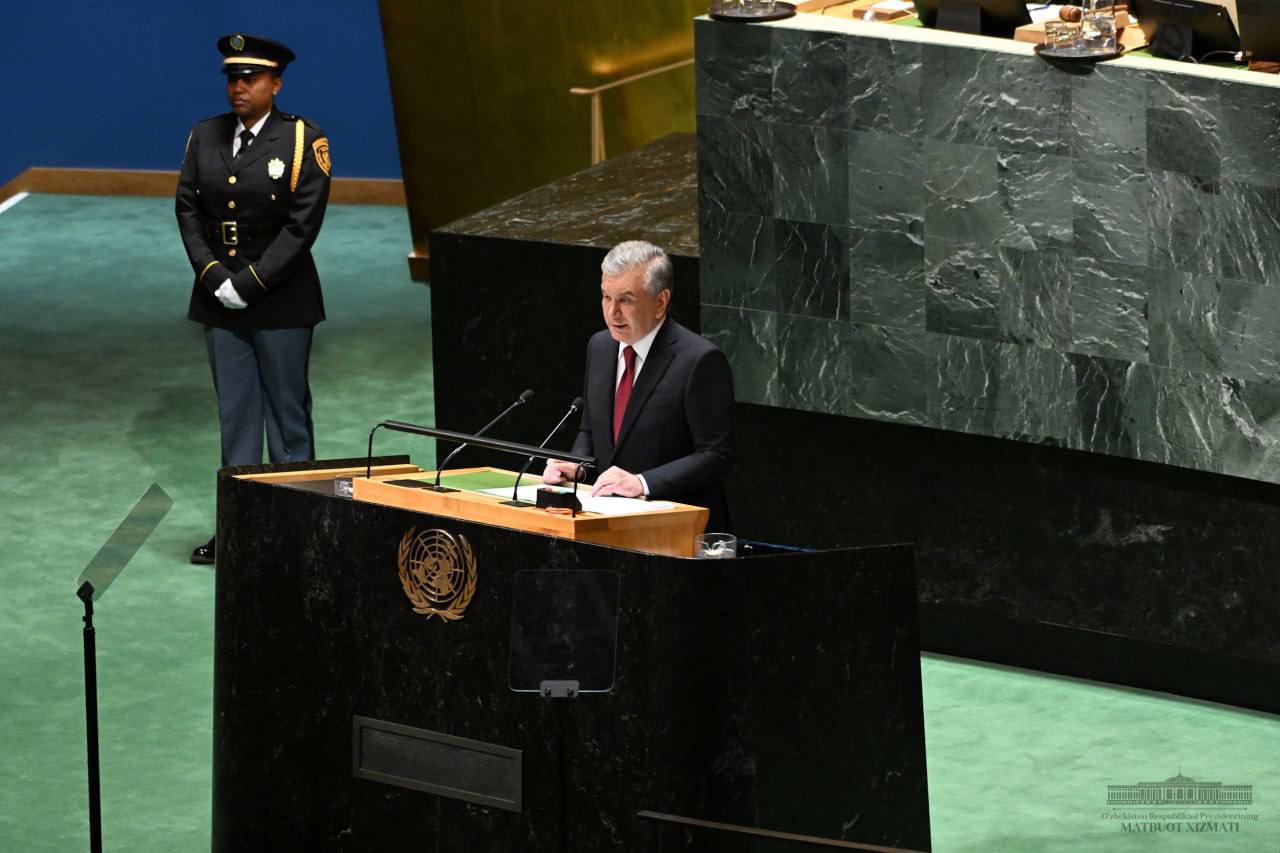 "For a century, millions were coerced into picking cotton in Uzbekistan,"
said President Mirziyoyev.
"From September to December annually, a vast majority of our population, including educators, medical professionals, entrepreneurs, workers, and, distressingly, our youth were mandated to participate in this labor."
This widespread forced labor led to international boycotts of
"Uzbek cotton' and landed the nation on blacklists for years. But thanks to our unwavering determination, this era is behind us. Our citizens have been fully emancipated from cotton servitude,"
the President stated.
"We didn't study at school for 5 months in a year, the teachers woke us up at 5 o'clock and took us to the field" - @president_uz, Shavkat #Mirziyoyev reminisces his school days under the #USSR #childlabor #forcedlabor #educationreform #centralasia #cotton #harvest #agriculture… pic.twitter.com/53p0r8jjSD

— Daryo | Central Asia & Afghanistan (@DaryoEng) June 16, 2023
In a declaration of the country's commitment, President Mirziyoyev emphasized the legal foundations:
"Our reformed Constitution now guarantees a prohibition on forced labor. Furthermore, engaging in forced labor activities is met with criminal penalties."
He passionately urged the global community to take a stand:
"Our experience is testament that abolishing forced and child labor is achievable. It's imperative we intensify our collective efforts to eradicate such practices."
Earlier Daryo reported that nnder President Shavkat Mirziyoyev's leadership since 2016, significant changes have occurred. A joint inquiry by the International Labor Organization (ILO) and the World Bank found that in 2021, forced labor in Uzbekistan's cotton fields was entirely eliminated, prompting more than 330 companies to end their boycott of Uzbek cotton.
Follow Daryo's official Instagram and Twitter pages to keep current on world news.