An emergency regime has been declared in the Beskaragay district of the Abay region of Kazakhstan due to the potential spread of anthrax.
Reports indicate that a resident of the village Zhetyzhar has shown symptoms similar to anthrax, although a PCR test has yet to confirm the disease. Nevertheless, precautions have been implemented to ensure the population's health safety.
A sanitary post has been installed at the entrance to the village, and the export of agricultural products has been temporarily restricted.
Officials are currently conducting an audit to determine the cause of the situation.
This outbreak follows a previous anthrax outbreak in Kazakhstan in early September, which affected 15 people in the Akmola region.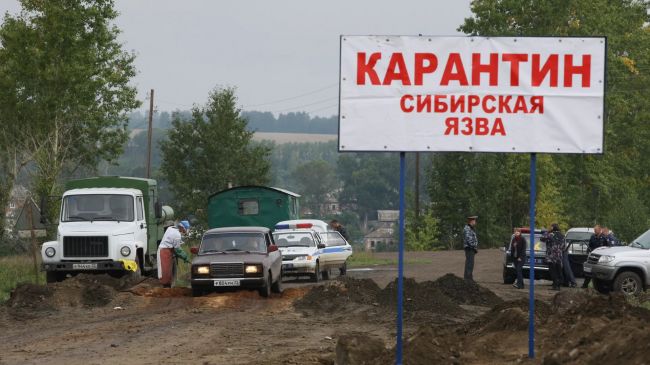 Besides, there have been reports of mass animal mortality due to various diseases and cases of atypical meningitis and influenza among people in recent years.
Earlier, Daryo reported that Kazakhstan is working on creating a digital archive for clinical images and reports in a bid to enhance disease diagnosis and speed up medical treatment for patients, particularly those living in remote and underserved regions. This initiative is part of a broader collaboration program with GE Healthcare, the world's most extensive medical technology supplier.
Follow Daryo's official Instagram and Twitter pages to keep current on world news.