Kazakhstan's effort to attract investment has reportedly fallen short of its annual target, with only three months remaining in the year. So far, the economy has received less than KZT 10 trillion, a far cry from the KZT 18.5 trillion target.
Prime Minister Alikhan Smailov has criticized the sluggish progress of some regions, particularly the Ulytau region, where investment performance is at a mere 54%.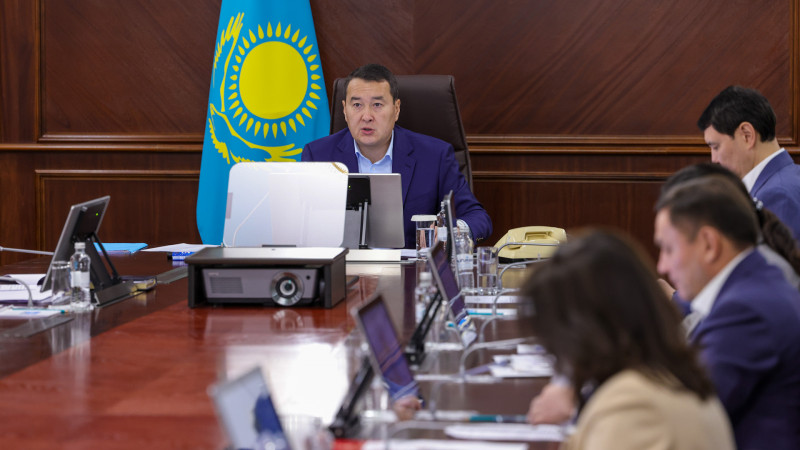 Even in Almaty, the major financial center, the results have remained stagnant compared to last year. The Prime Minister has expressed his discontent with the Governor's Office of the southern metropolis for their inadequate efforts.
The investment volume index has increased by a mere 100.1%, mirroring that of the previous year. This indicates a lack of progress. It is crucial that you expedite your efforts and finalize the investment projects that have been postponed. This year, it is imperative that you exhibit discernible outcomes,
Alikhan Smailov said.
Kazakhstan, a Central Asian nation with abundant natural resources and a thriving economy, offers numerous investment opportunities across various sectors. These sectors include Oil and Gas, where Kazakhstan ranks among the world's largest oil producers, with the 11th biggest estimated reserves worldwide. The country also holds significant natural gas reserves, presenting an excellent opportunity for investment in the exploration, production, refining, and transportation of these resources. Additionally, Kazakhstan has abundant mineral resources, such as copper, gold, zinc, uranium, and tungsten, and is the world's largest producer of chromium, which offers another great investment opportunity in the exploration, mining, and processing of these minerals.
Favorable climate conditions and vast agricultural land make Agriculture another promising investment opportunity in Kazakhstan. The country is a major producer of wheat, barley, and other grains, with potential investment opportunities in farming, food processing, and export. Kazakhstan is also investing heavily in infrastructure development, including transportation, energy, and telecommunications, creating opportunities in construction, engineering, and project management.
Kazakhstan's rich cultural heritage and natural beauty, such as the Altai Mountains and the Caspian Sea, make Tourism another attractive investment opportunity. Investing in hotel development, tour operators, and adventure tourism could prove to be lucrative. The country's growing tech sector, focusing on IT outsourcing and software development, also provides investment opportunities in startups, venture capital, and IT services.
Lastly, Kazakhstan invests in education to enhance its workforce and attract foreign students. Investment opportunities in this sector include private schools, vocational training centers, and universities.
Follow Daryo's official Instagram and Twitter pages to keep current on world news.