Sherali Joʻrayev, Uzbekistan's beloved actor, screenwriter, singer, and composer, passed away on September 4 in Tashkent after a long illness, as announced by the Uzbekistan Ministry of Culture.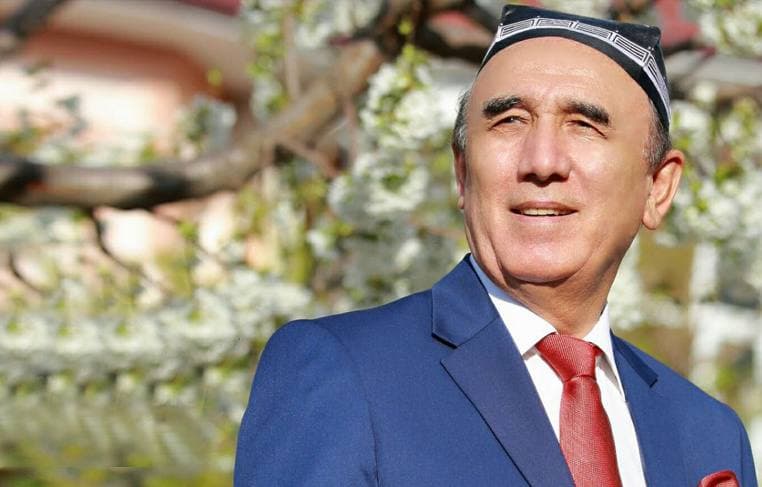 Reportedly, Sherali Joʻrayev was born on April 12, 1947, in the Lenin district, now known as Asaka, in the Andijan region.
He attended Tashkent State Institute of Art, named after Mannon Uygur, from 1966 to 1971 and later served on the Council of Parliament of Uzbekistan from 1990 to 1995.
Sherali Joʻrayev wrote over a thousand songs and set famous Uzbek poems to music during his lifetime. He was the author of the theatrical concert "History Sings" and the screenplay and prominent role in the feature film "Sherali and Oybarchin." Throughout his career spanning over 50 years, he created around 600 songs.
His remarkable contributions to the arts earned him several prestigious awards, including the titles of Honored Artist (1981), People's Artist of UzSSR (1987), and People's Artist of Tajikistan (2018). In 2018, he was also awarded the Order of "Fidokorona xizmatlari uchun"
On his 75th birthday in April 2022, President Shavkat Mirziyoyev recognized Sherali Joʻrayev's remarkable impact on promoting Uzbek national heritage and classical poetry through music. He awarded the artist the "El-yurt Khurmati" order. Sherali Joʻrayev also served as the chairman of the board of trustees of the public fund "Vatandoslar."
Despite being a renowned artist, media reports suggested that from 1993 to 2016, Sherali Joʻrayev's songs were not aired on radio or TV, and he did not perform at major concert venues. Nevertheless, his legacy lives on, and he will be remembered as a talented and influential figure in Uzbekistan's cultural scene.
Follow Daryo's official Instagram and Twitter pages to keep current on world news.