On June 30, Uzbekistan President Shavkat Mirziyoyev addressed the country's youth to congratulate them on the Day of Youth. The head of state hailed the young generation of Uzbekistan and their parents, teachers, and mentors who celebrate this wonderful holiday together. The president acknowledged the active and energetic youth as the embodiment of the country's future and best hopes, recognizing their immense potential.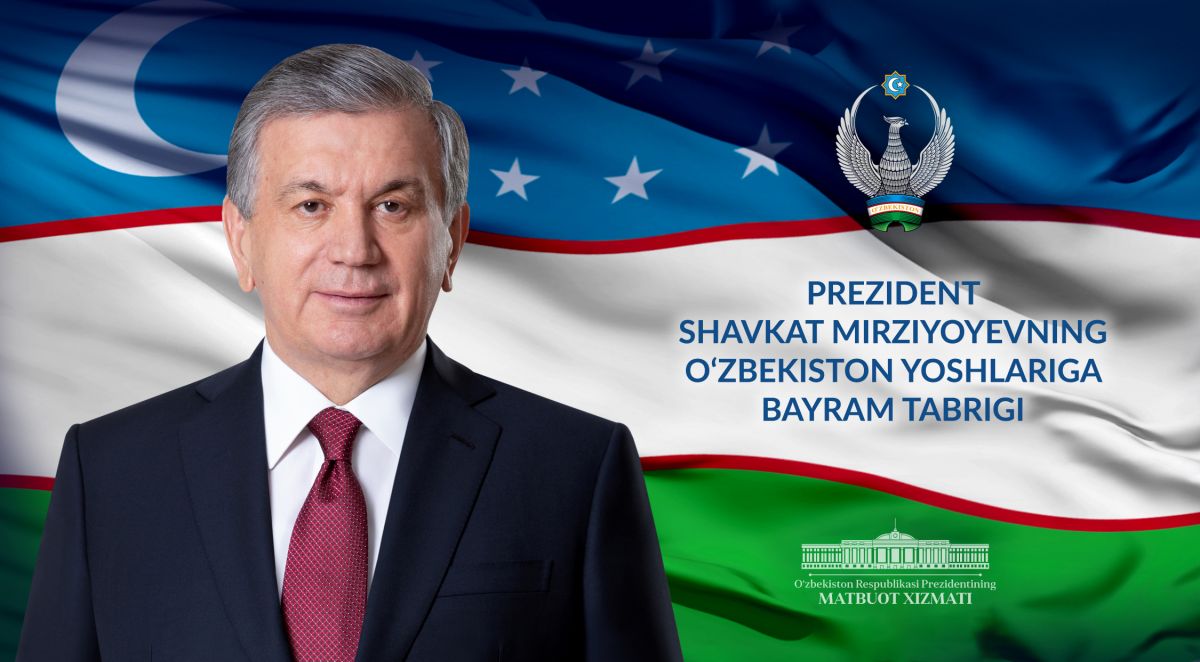 The president praised the 18mn young men and women aspiring for tomorrow by gaining knowledge in schools, colleges, technical colleges, and universities, opening their businesses, and fulfilling their duties in the Armed Forces. He highlighted their significant contributions to key spheres such as production, construction, science, education, medicine, culture, literature, art, sports, and modern information technologies, which are valuable assets and the country's gold fund.
Besides, the head of state expressed gratitude to the young people for their active participation in the wide-ranging discussion and adoption of the new version of the country's Basic Law in a national referendum. He acknowledged that the active position of the young generation is a direct result of confidence in the youth, constant dialogue with them, considering their opinions and wishes, and wide involvement in implementing all programs and plans.
Shavkat Mirziyoyev also mentioned that creating conditions for ensuring the rights and interests of the young generation, providing them with decent education and jobs, and realizing their talents and abilities has been defined as a priority of State policy. He noted that more than 100 pieces of legislation in this area have been adopted and consistently implemented over the past short period, indicating the country's commitment to the youth.
The president highlighted the establishment of an entirely new vertical system of youth management, where youth leaders are present in all the mahallas of the country, and young men and women are selected to take initiatives with organizational skills. He mentioned that the country's number of higher education institutions has almost tripled to 210, providing young people ample opportunities to acquire modern knowledge and skills.
Uzbekistan's leader concluded his message by congratulating the young generation of Uzbekistan on the celebration of youth, happiness, and beauty. He wished them health and great success and reminded them that their success is the achievement of all people. He expressed his confidence that the patriotic youth, profoundly acquiring knowledge and professions, is ready for the tough competition and can reach the highest levels. President Shavkat Mirziyoyev encouraged the youth to set great goals and promised to work towards realizing their hopes and aspirations, promising ideas and initiatives.