June 9, Russian President Vladimir Putin spoke with Belarusian President Alexander Lukashenko at the Bocharov Ruchei residence in Sochi, focusing on bilateral relations, regional integration, and the impact of sanctions. The leaders also explored the potential participation of Kazakhstan and Uzbekistan in their plans to circumvent western imposed sanctions.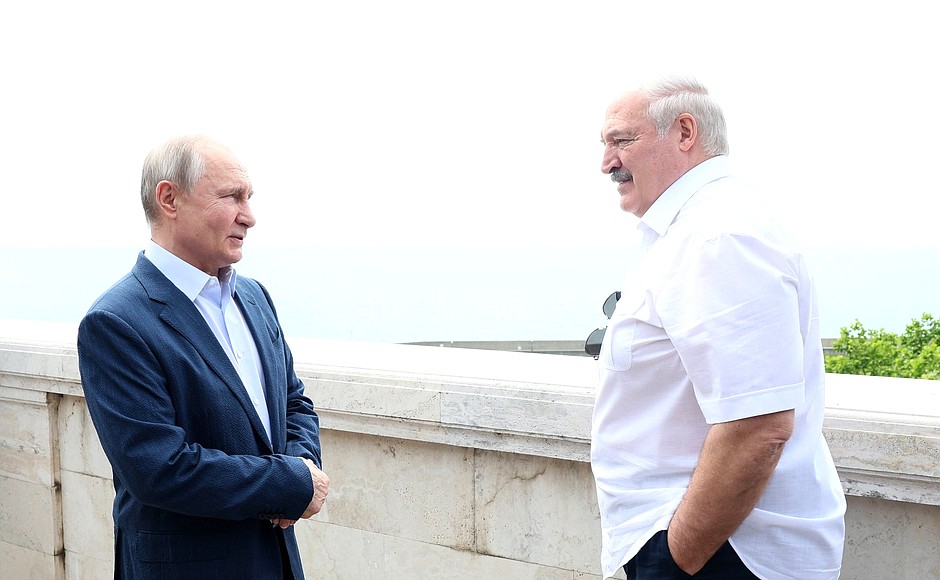 The leaders acknowledged the positive progress in economic cooperation, with a particular focus on expanding collaboration in high-tech sectors. They emphasized the changing structure and quality of their economic relations, noting a significant increase in trade volumes. Both leaders refrained from disclosing specific figures during the discussion.
President Putin: "The quality of our interaction and the structure of our economic relations are changing as we want... I will not provide the figures for our growing trade now," said Putin
Regarding security matters, the leaders agreed to hold closed-door discussions, underscoring the stability and confidence in their cooperation in this domain.
"We will talk about it behind closed doors, one on one... We are collaborating confidently in this area," Putin added.
The two leaders also discussed the potential participation of Kazakhstan and Uzbekistan in their partnership within the Eurasian Economic Union (EAEU). President Lukashenko expressed his confidence that the EAEU would grow stronger and attract these countries, creating attractive conditions for regional integration.
"Our partners are bound to join it. I am sure Kazakhstan and Uzbekistan in the EAEU framework will join us, and we will create attractive conditions here... Our union in the EAEU framework will only become stronger," Lukashenko highlighted.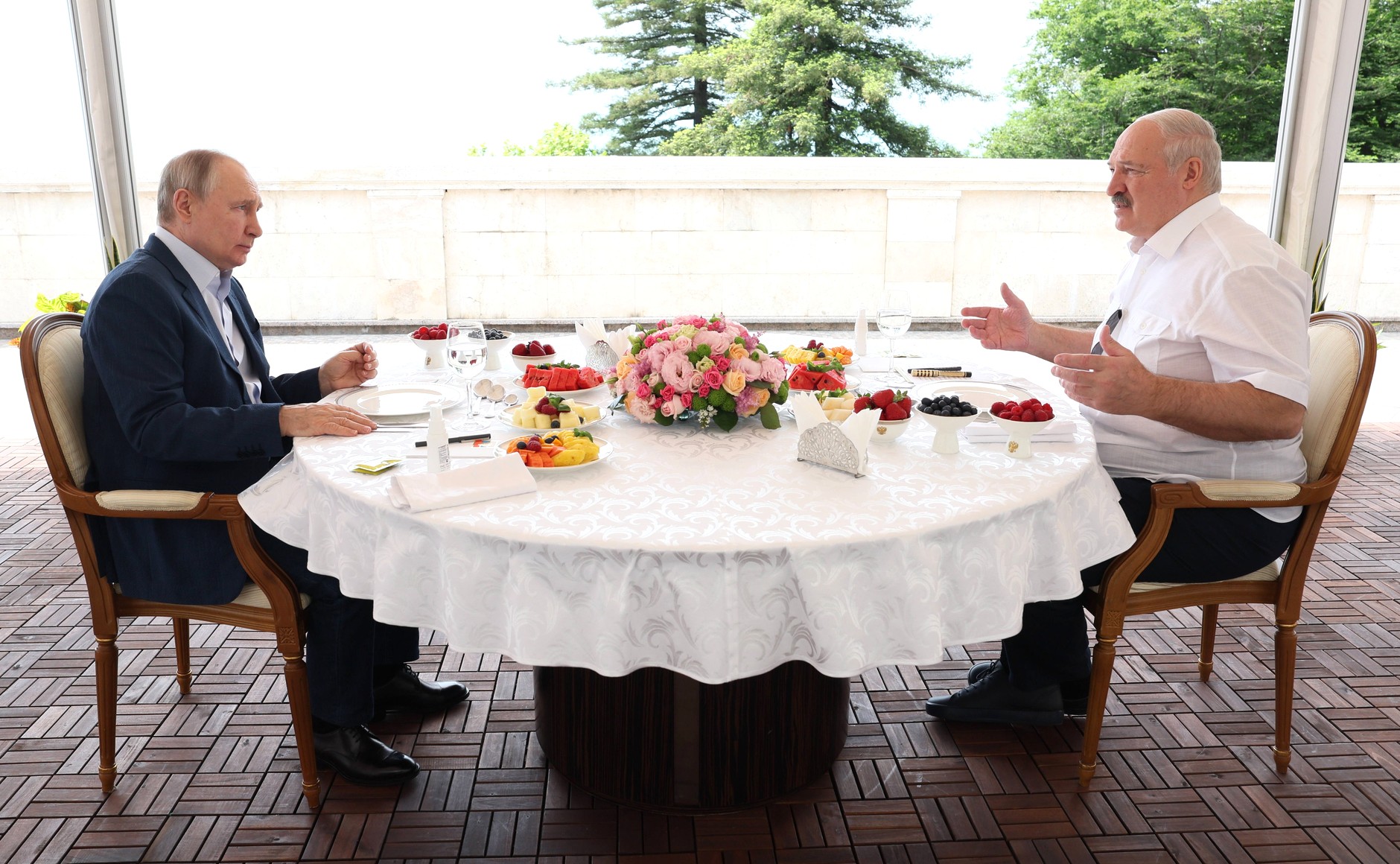 The leaders also addressed the issue of sanctions, with President Lukashenko emphasizing the need for self-reliance and the formulation of an action plan to strengthen cooperation amidst the challenging geopolitical situation.
"We must rely on our own strength, and on ourselves... We should not even talk about lifting sanctions. We must rely on our own strength," Lukashenko expressed.
President Putin echoed these sentiments and expressed optimism about the resilience and progress of their partnership.
The meeting concluded with President Putin expressing his intention to exchange opinions with his colleagues in the evening session, reflecting on the progress made by the prime ministers during their work in Sochi.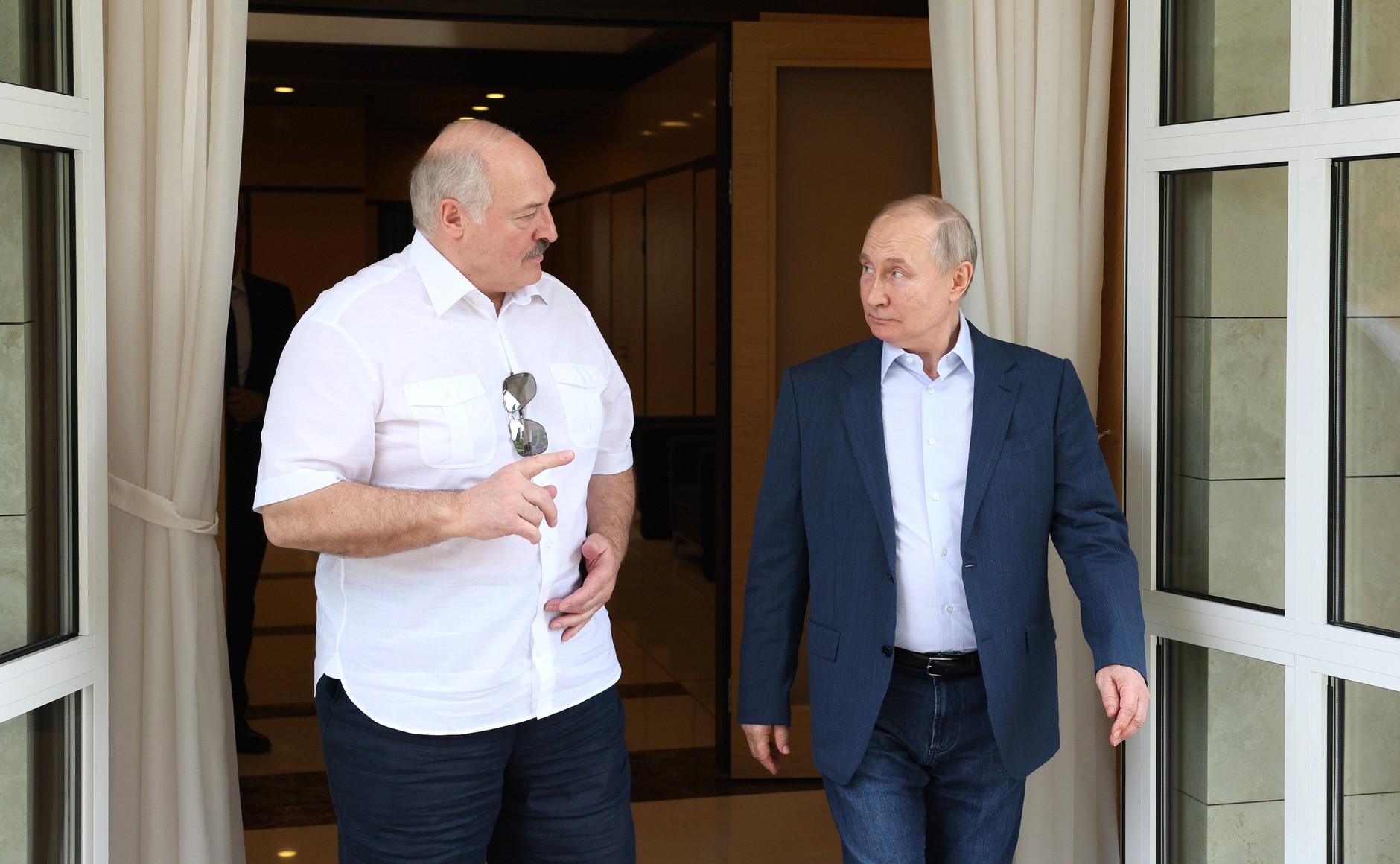 The discussions between President Putin and President Lukashenko showcased their commitment to deepening bilateral ties and their shared vision for regional integration. The leaders highlighted the importance of self-reliance, cooperation, and the strengthening of economic and security collaboration despite the challenging circumstances imposed by sanctions.