As President Shavkat Mirziyoyev embarks on an official visit to Italy from June 7-9, it is essential to examine the existing relations between Italy and Uzbekistan. The two countries established diplomatic ties on March 24, 1992, with the Italian embassy operating in Tashkent and the establishment of the Uzbekistan diplomatic mission in Rome in 1998.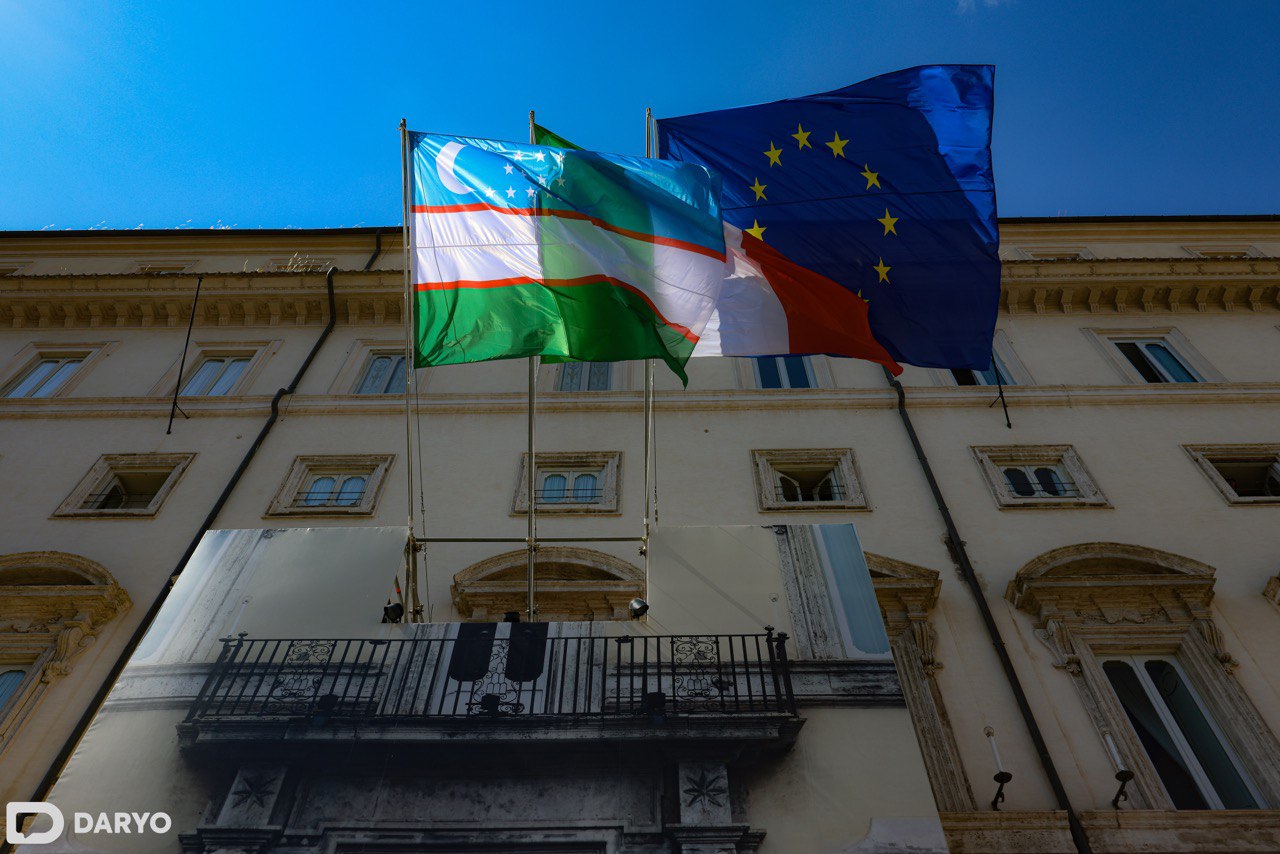 Trade and Economic Cooperation:
In 2022, the volume of trade with Italy amounted to 381.1 million dollars. Of this, export - 51.3 million dollars (+27.8%), import - 329.8 million dollars (-15.5%).
In January-April 2023, trade turnover with Italy amounted to 157.5 million dollars. 25.8 million dollars of them are exports (+25.2%), and 131.7 million dollars (-5.3%) are imports.
On November 21-24, 2019, the visit of the governor of the Lombardy region A. Fontana to Uzbekistan was organized. On December 11, 2020, a business forum was held in videoconference format with the largest European House Ambrosetti research company with the participation of more than 1100 companies.
On March 11, 2021, within the framework of the visit of the President of the Confederation of Italian Industry L. Picasso, a branch of "Confindustria Uzbekistan" was opened at the Turin Polytechnic University in Tashkent. For information: "Confindustria" unites 150,000 production and service companies in Italy, supports enterprises that contribute to the economic and social spheres.
Diplomatic and Parliamentary Relations:

Several high-level visits have taken place between the two countries, including two visits by the First President of Uzbekistan to Italy and visits by Italian President O. Scalfaro and Prime Minister R. Prodi to Uzbekistan. Parliamentary groups from the Legislative Chamber and the Senate of Uzbekistan have been operating in the Italian Parliament since 2011. Additionally, a memorandum of cooperation was signed between the Legislative Chamber of Uzbekistan's parliament and the Chamber of Deputies of the Italian Parliament. In April 2023, the "Italy-Central Asia" friendship group was established in the Italian Parliament.
Cultural and Humanitarian Cooperation:
Cultural exchanges and collaborations between Italy and Uzbekistan have flourished over the years. Notably, the "Uzbekistan-Italy" friendship society has been active in Tashkent since 1998. Representatives of Italy frequently participate in international events in Uzbekistan, such as the "Sharq Taronalari" music festival in Samarkand. Uzbekistan has also achieved recognition in international competitions, with students from the State Conservatory winning first place in the "Chitta di Barletta" competition in Pesaro and young singer Sofia Gill achieving success at the Sanremo Junior International Children's Music Festival. Cooperation agreements have been signed between the Academy of Sciences of Uzbekistan and the National Research Council of Italy.