Uzbek and Italian business leaders have signed multiple trade and investment agreements during a joint business forum in Rome. The event, which took place just before the Uzbek President's official visit to Italy, drew participation from more than 200 top business executives from both countries, as well as representatives from key ministries and agencies.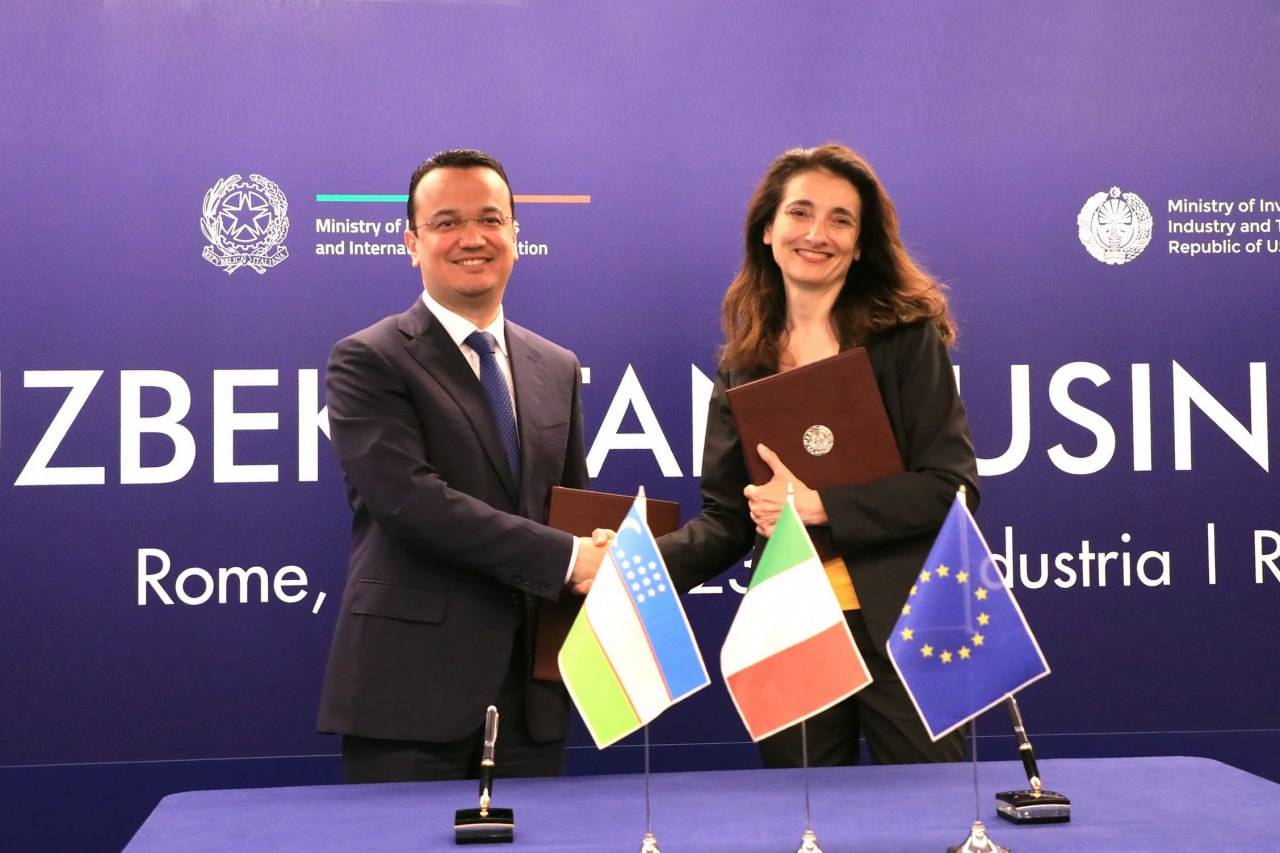 The forum was opened by Edmondo Chirielli, the Italian Deputy Minister of Foreign Affairs and International Cooperation. In his remarks, Chirielli highlighted the growing interest of Italian businesses in Uzbekistan, citing the country's strategic position as a bridge between Europe and Asia and its significant potential for partnership.
"Uzbekistan is experiencing a period of modern development in which we wish to participate. Our entrepreneurs are ready to cooperate, offering high-tech and high-quality products. In this context, we aim to assist in fully realizing the potential of our bilateral cooperation," stated Chirielli.
The forum served as a platform to showcase Uzbekistan's investment potential to the heads of Italian companies and discuss the steps being taken to foster a conducive environment for business and foreign investors in the country.
Prospective areas for long-term and mutually beneficial collaboration were identified, including the textile industry, agriculture, construction materials production, metallurgy, chemicals, automobile industry, and electronics.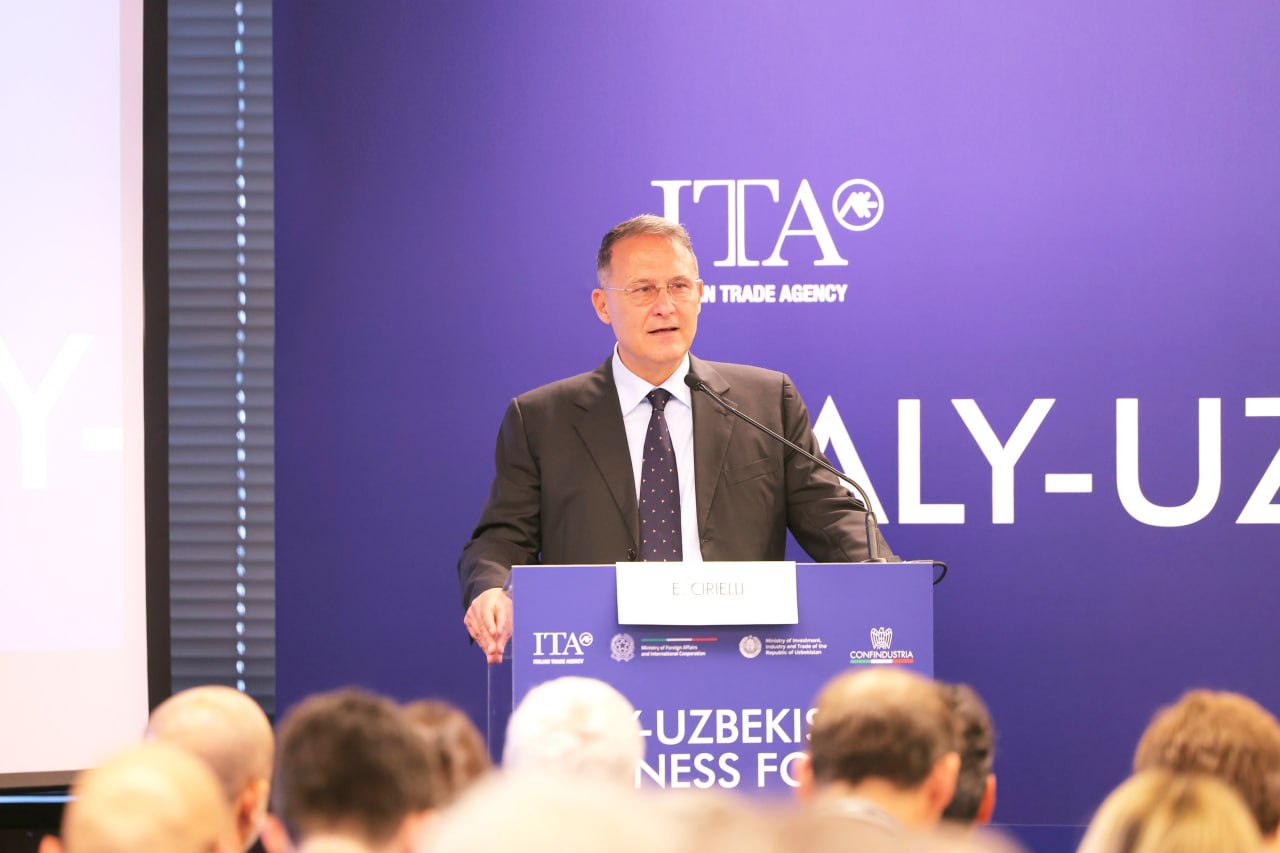 Following the forum, several agreements were signed, spanning sectors such as energy, agriculture, chemicals, leather and footwear, textiles, machinery, ecology, transport and logistics, and banking. These accords are expected to facilitate investment and bolster trade ties between the two countries.