The prices of cottonseed oil in Uzbekistan have experienced an average decrease of 1.3% in the span of one month, according to the State Statistics Committee.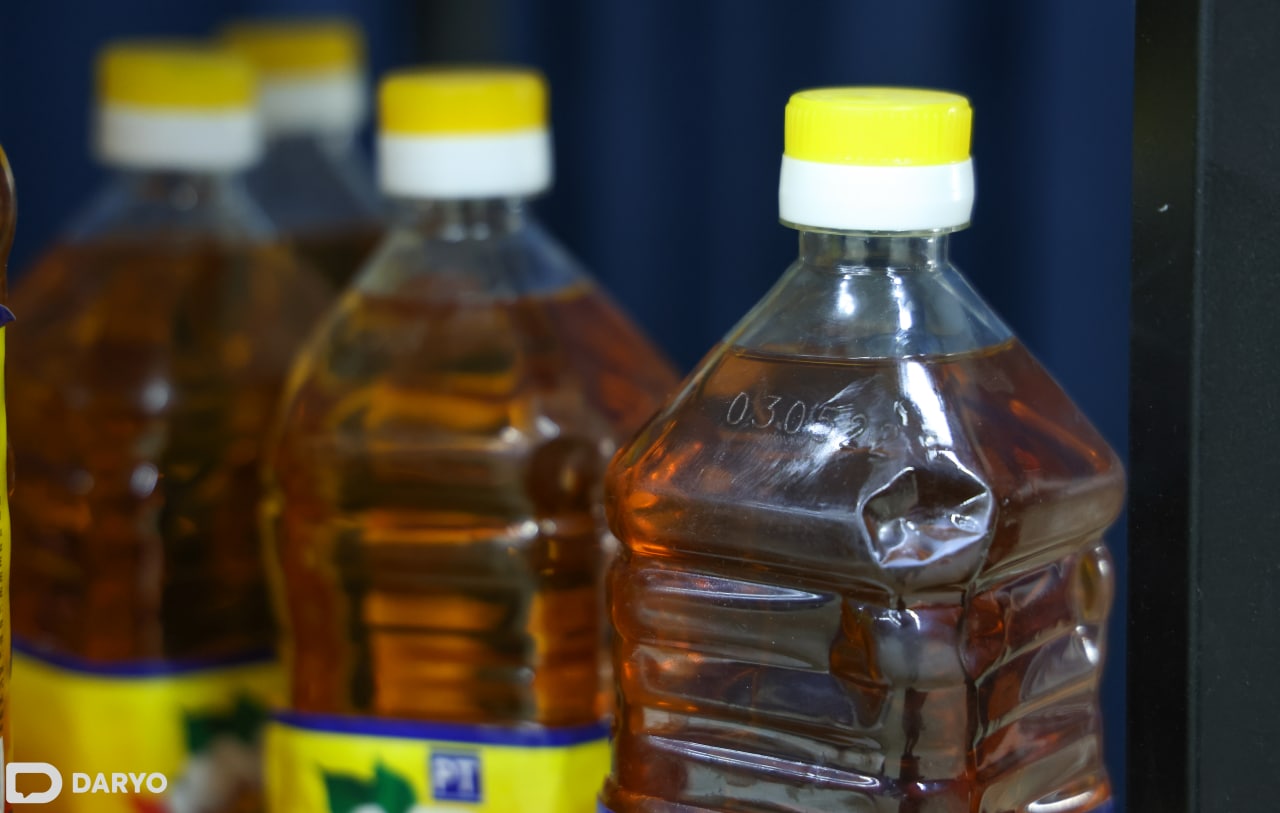 Photo: "Daryo" / Madina Nurman
During the month of May 2023, cottonseed oil prices declined by an average of 1.3% compared to April. It has been observed that cotton oil prices have fallen by an average of 7.4% since the beginning of 2023. In comparison to the previous month, the following changes in prices were recorded:
- Prices of plant oils decreased by an average of 1.7%.
- Prices of raw cottonseed oil increased by an average of 2.1%.
- Prices of butter increased by an average of 0.7%.
During the past week, a total of 1,288 tons of cottonseed oil were sold in commodity exchanges. On average, there were approximately 19 buyers participating in daily trading sessions.
The daily average prices for all types of cotton oil have decreased from $1,901 per ton to $1,796 per ton.