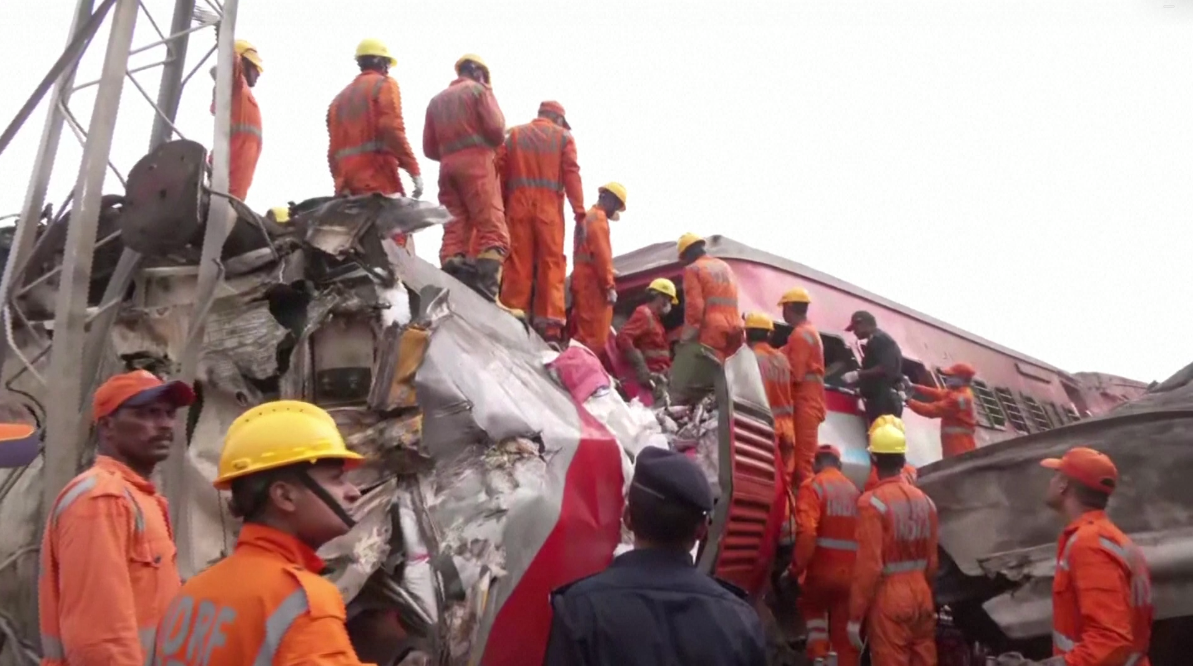 Rescuers comb through tangled train carriages on June 3 trying to find survivors after two passenger trains collided in India's Odisha state a day before, killing at least 290 people and leaving hundreds injured.
"We have six teams engaged here since last night and our dog squads are also engaged, our medical team is also engaged and we are working continuously," said senior commandant of the National Disaster Response Force Jacob Kispotta, standing next to the crushed train carriages.
More army personnel are being mobilized for the search and rescue operations, an army official added.
The collision occurred at about 19:00 local time (13:30 GMT) on June 2 when the Howrah Superfast Express, running from Bangalore to Howrah, West Bengal, collided with the Coromandel Express, which runs from Kolkata to Chennai.
The rail accident marks the country's deadliest in more than a decade.
Social media users are calling for the resignation of Railways Minister, Ashwini Vaishnaw.
[twitter_video link="
How about you resign sir ? Business cannot go on as usual after a tragedy of this magnitude

— V (@AgentSaffron) June 3, 2023
"]