President Ilhom Aliyev of Azerbaijan has stated that the delimitation of the border between Azerbaijan and Armenia should be carried out according to Baku's conditions.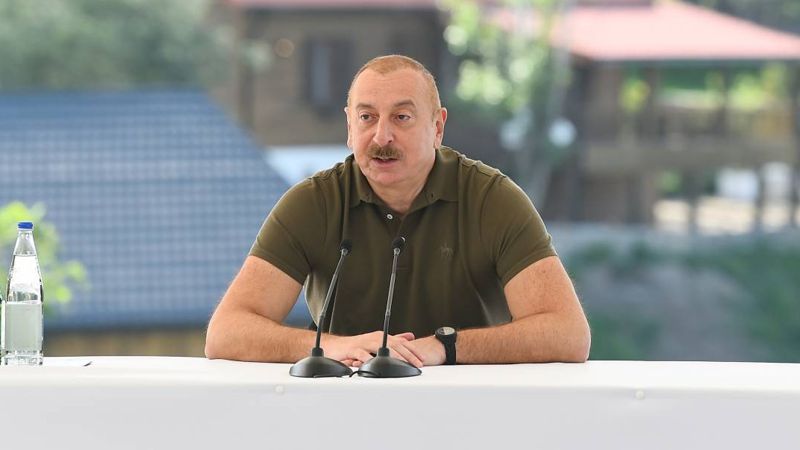 The news outlet "Haqqin.az" reports that during a meeting with residents of the Lochin region, Aliyev emphasized the importance of opening the road to Nakhchivan and removing the remaining Armenian army representatives from Karabakh.
Aliyev made it clear that only if these conditions are met, there can be discussions about "softening" and amnesty. He pointed out that the current situation allows for any operation to be conducted in the area.
The President highlighted that separatism and the notion of unifying Nagorno-Karabakh with Armenia have been put to an end. He listed the demands of Baku to the Armenian population of Karabakh, which includes obeying the laws of Azerbaijan, being loyal citizens, discarding fake "state attributes," and dissolving the parliament.
Previously, Armenian Prime Minister Nikol Pashinyan expressed his readiness to recognize Nagorno-Karabakh as part of Azerbaijan. During the Supreme Eurasian Economic Council meeting in Moscow on May 25, Pashinyan and Aliyev agreed to acknowledge each other's territorial integrity.