The referendum is considered held in Uzbekistan on April 30, Deputy Chairman of the Central Election Commission Baxrom Kuchkarov informs.
According to the data of the Central Election Commission (CEC), 62.24% of the total voters voted in the referendum as of 13:00. According to Article 38 of the Law "On the Referendum of the Republic of Uzbekistan", if more than half of the citizens who participated in the voting process voted in favor of it, the decision is considered to have been adopted in the referendum.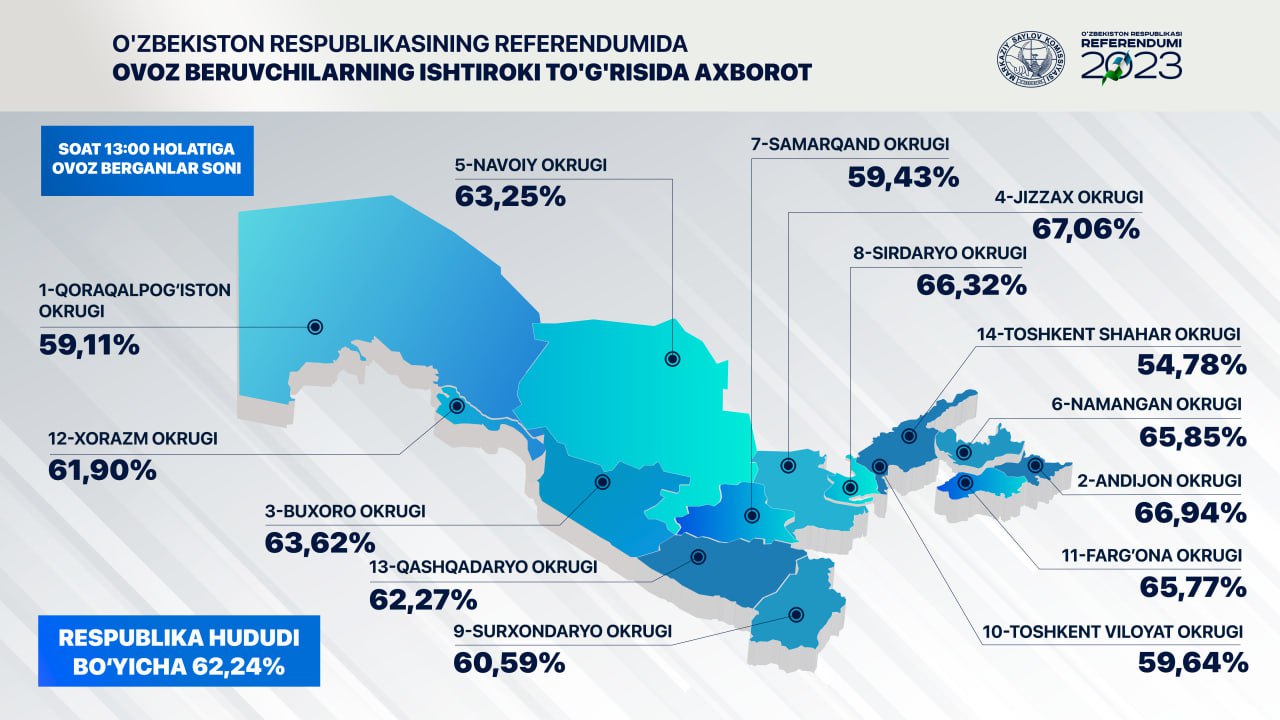 The highest voting activity was recorded in Jizzakh, Andijan, and Syrdarya regions (66-67%).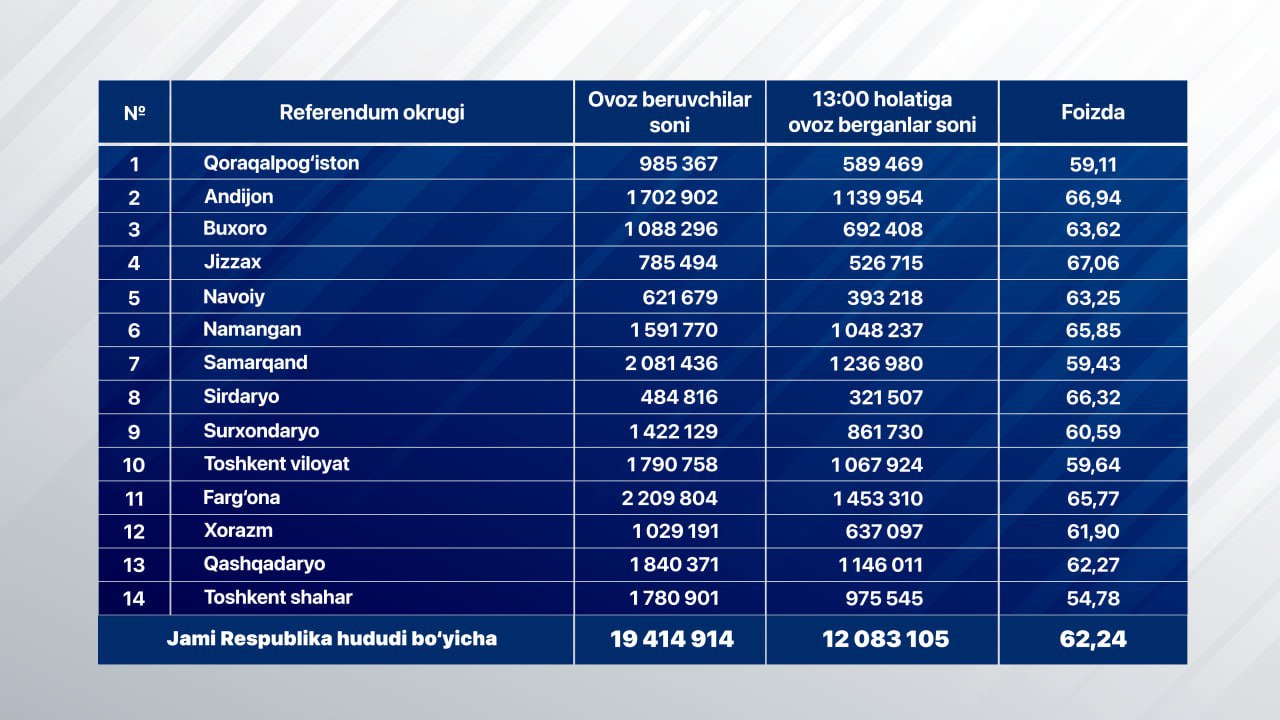 Some 19 722 809 voting citizens were included in the single electronic voter list. Among them, 307, 895 citizens were included in the list of voters in 55 referendum precincts created in foreign countries.
A total of 383 international observers, including 184 from 14 prestigious international organizations and 199 from 45 countries, are directly monitoring the referendum. In addition, a total of more than 43,000 local observers from political parties and citizens' self-government bodies are participating in direct observation.
The updated Constitution
The constitutional bill "On the Constitution of the Republic of Uzbekistan" is up for voting in the referendum. This process was carefully prepared for a year and a half. The draft constitutional law was announced in the mass media, and the opinion of the people was studied. More than 220,000 proposals were received from the public. One out of four of them got a place in the project.
Based on these proposals, 27 new articles were included in the updated Constitution. That is, the number of substances has increased from the current 128 to 155, and the norms have increased from 275 to 434. About 65% of the text of the Basic Law was updated based on the suggestions of the people. International experience was also taken into account, and senior specialists and experts from various fields were involved.
The Constitution is a direct working document. Now all citizens will refer to the Constitution even in their daily life. All of its norms are directly applicable, regardless of whether or not there is a legislative document that specifies how to apply them.