The Second Tashkent International Investment Forum (TIIF-2023) held in Uzbekistan on April 27-28 has ended.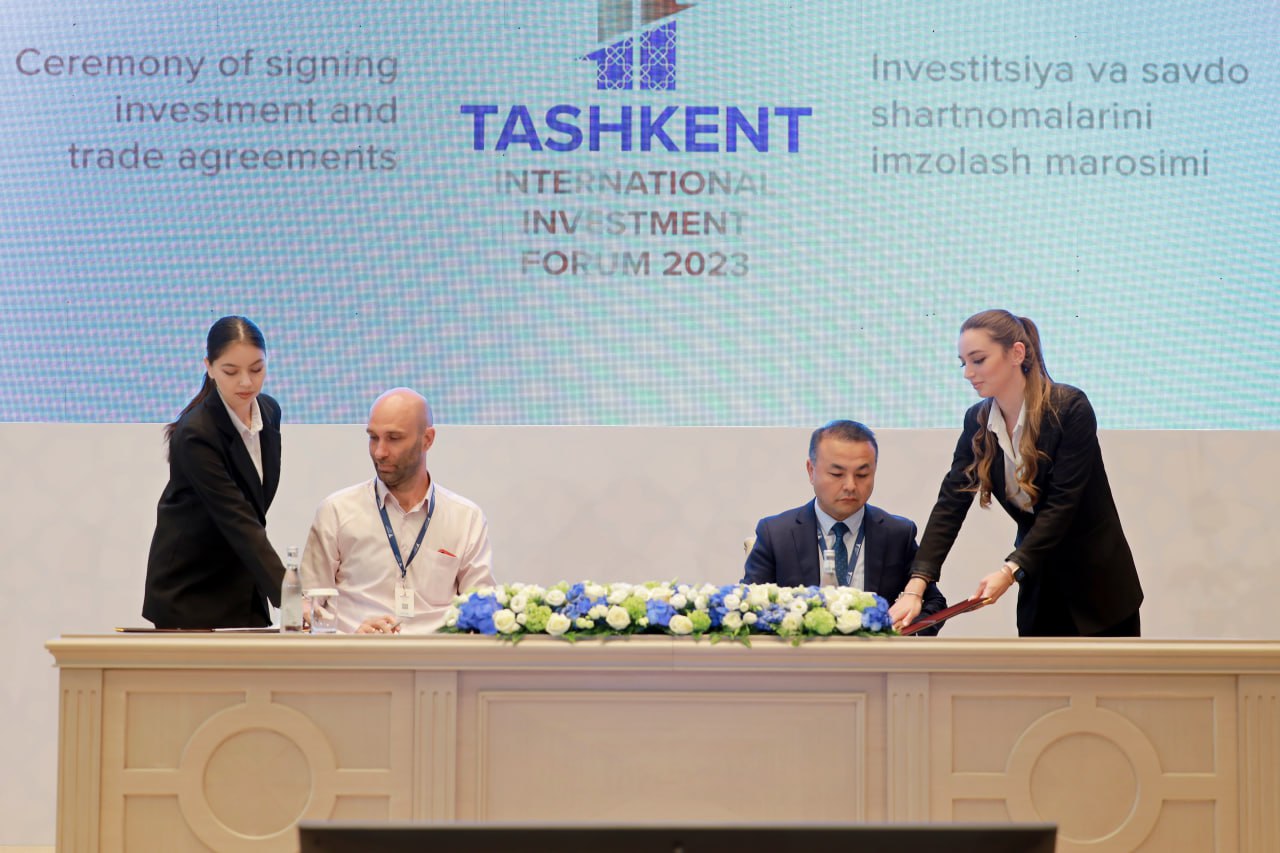 More than 2.5 thousand participants from 70 countries of the world took part in TIIF-2023. Some 1,500 guests from 50 countries visited the 2022 forum.
Some 105 documents worth $7.8bn were signed within the framework of the first forum, and 164 agreements and contracts were signed within the framework of TIIF-2023 this year, the total value of which reached $11bn.
Ministry of Investment, Industry and Trade and Cngiz Enerji San. and Tic A.Ş. An investment agreement was signed between the company and the company for the construction of a steam-gas power plant with a capacity of 400 MW in the Jizzakh region worth $300mn.
In addition, the ministry signed an investment agreement with the Chinese company China Gezhouba Group Overseas Investment on constructing solar power plants in the Bukhara region. The cost of the project is $500mn, and the capacity of the solar power plant is set to be 500 MW.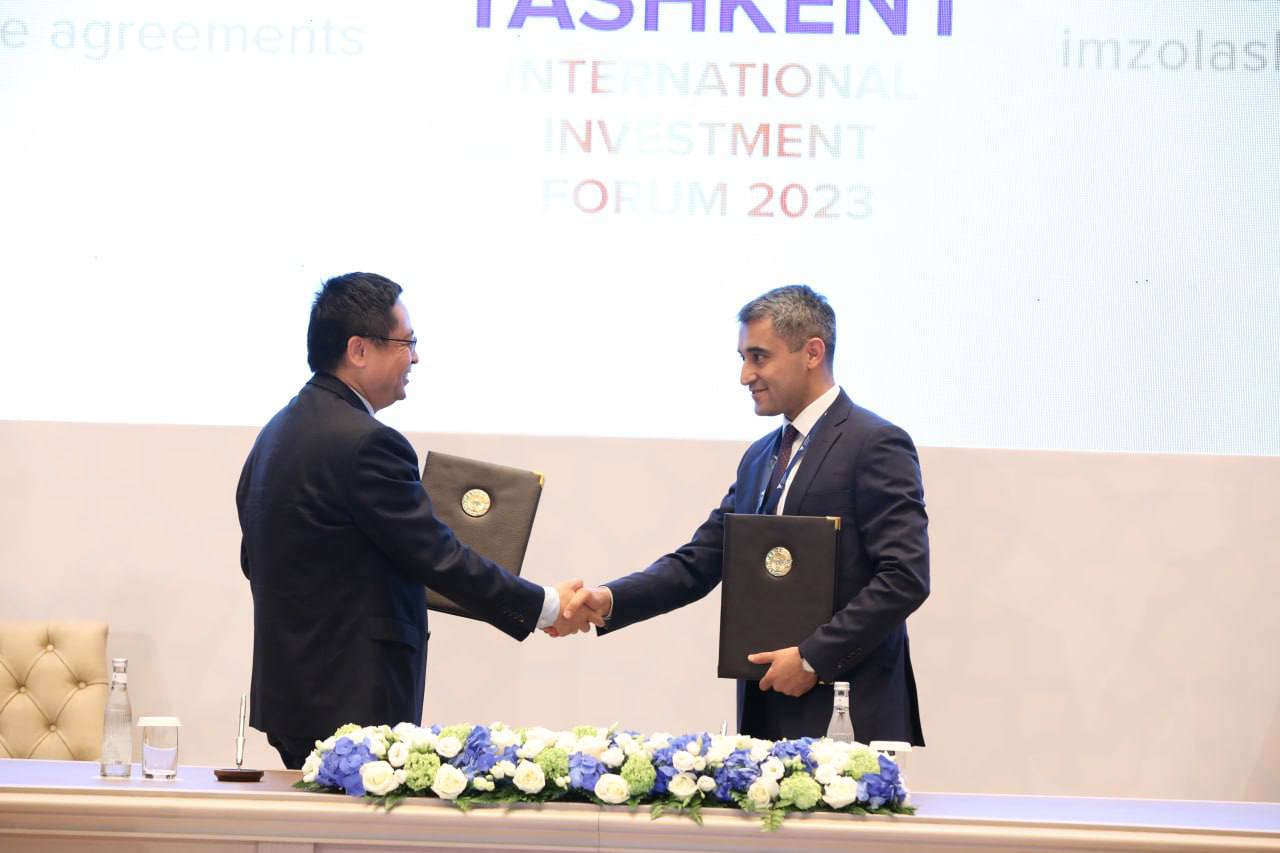 A memorandum was also signed between the Ministry of Construction and Housing and Communal Economy and Mowah Company of the Kingdom of Saudi Arabia on the development of heat supply systems in the city of Urganch on the basis of PPP, worth $90mn.
An agreement was made between the Ministry of Natural Resources and the Korean company Sejin G&E So, worth $55mn, on an investment project for the production of electricity at the expense of the processing of waste gas generated in landfills.
An agreement was signed between "Agrobank" and the German bank "Commerzbank AG" on trade financing worth $20mn.
In addition, it reached an agreement with Agrobank and the German bank "KFW IPEX-Bank" on trade financing worth $30mn.
In the hotel sector, an agreement was signed between Hyper Partners and Russian Management Hotel Company LLC on the construction of five-star Premium hotels.
The Ministry of Agriculture signed a $6mn investment agreement with the French company SLT. The company plans to buy a local factory in Uzbekistan that produces milk and dairy products.
The Pharmaceutical Industry Development Agency has agreed with the Chinese company Youdi Biotech to build a drug manufacturing plant in the Pharma Park cluster in Tashkent. The project was estimated at $40mn.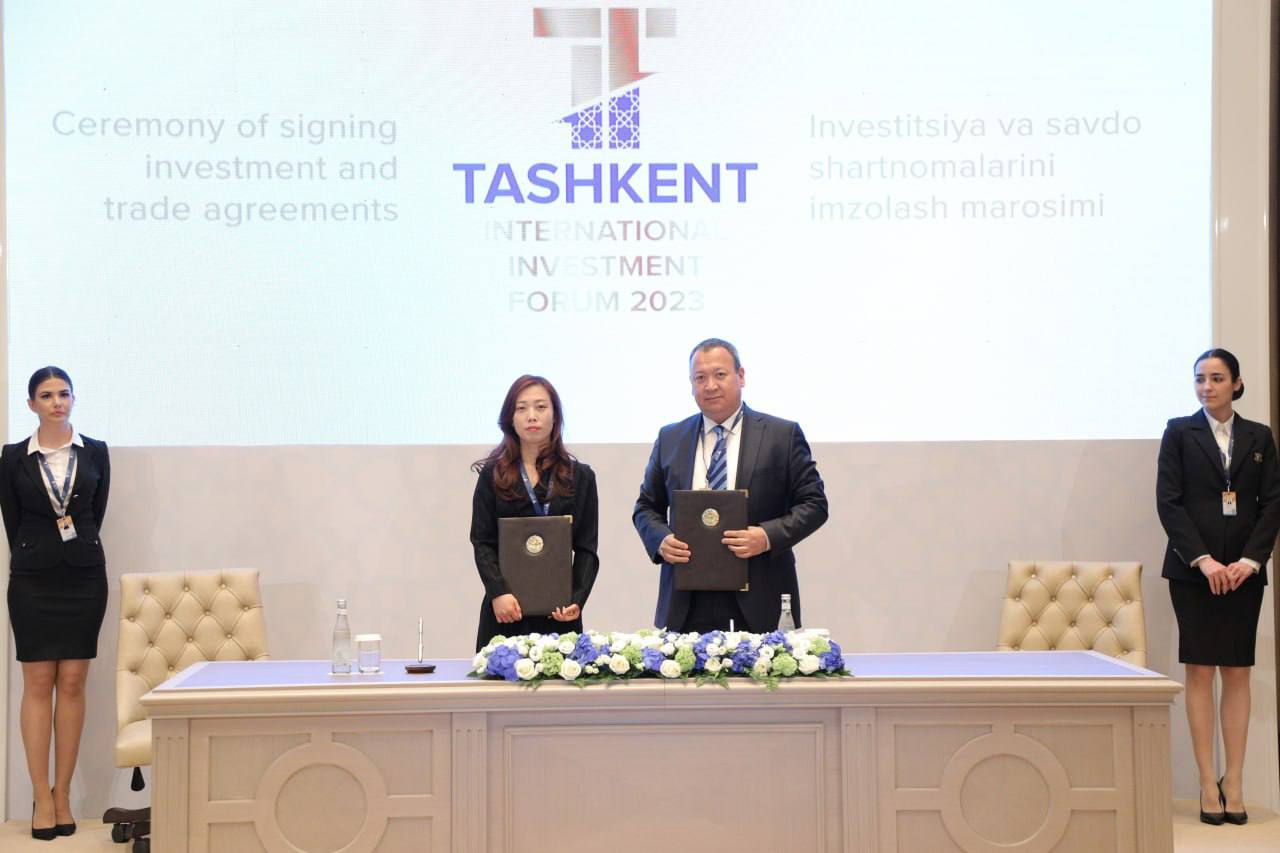 An agreement on the geological survey of the Kuljuktov mountain massif worth $18mn was signed between the "Uzbek geological exploration" company and the Russian joint venture "Oltin Kon".
Also, the list of large companies with signed contracts includes Gezhouba Invest (China), Cengiz Energy (Turkey), AL Bawani Company and Sajco (SAP), Lasselsberger Group (Austria), Dewan Cement (Pakistan), Mareven Food (Vietnam), Landesbank ( Germany), and Cadila Pharmaceuticals (India).
It is known that a "road map" was developed for the purpose of timely and high-quality implementation of the agreements reached. In it, the executors of each project and the implementation period were determined.