A photo showing an announcement posted in the bus's passenger compartment informing about "special" places for women and men started circulating on social networks on April 16. "Toshshahartranskhizmat" reacted to the photo.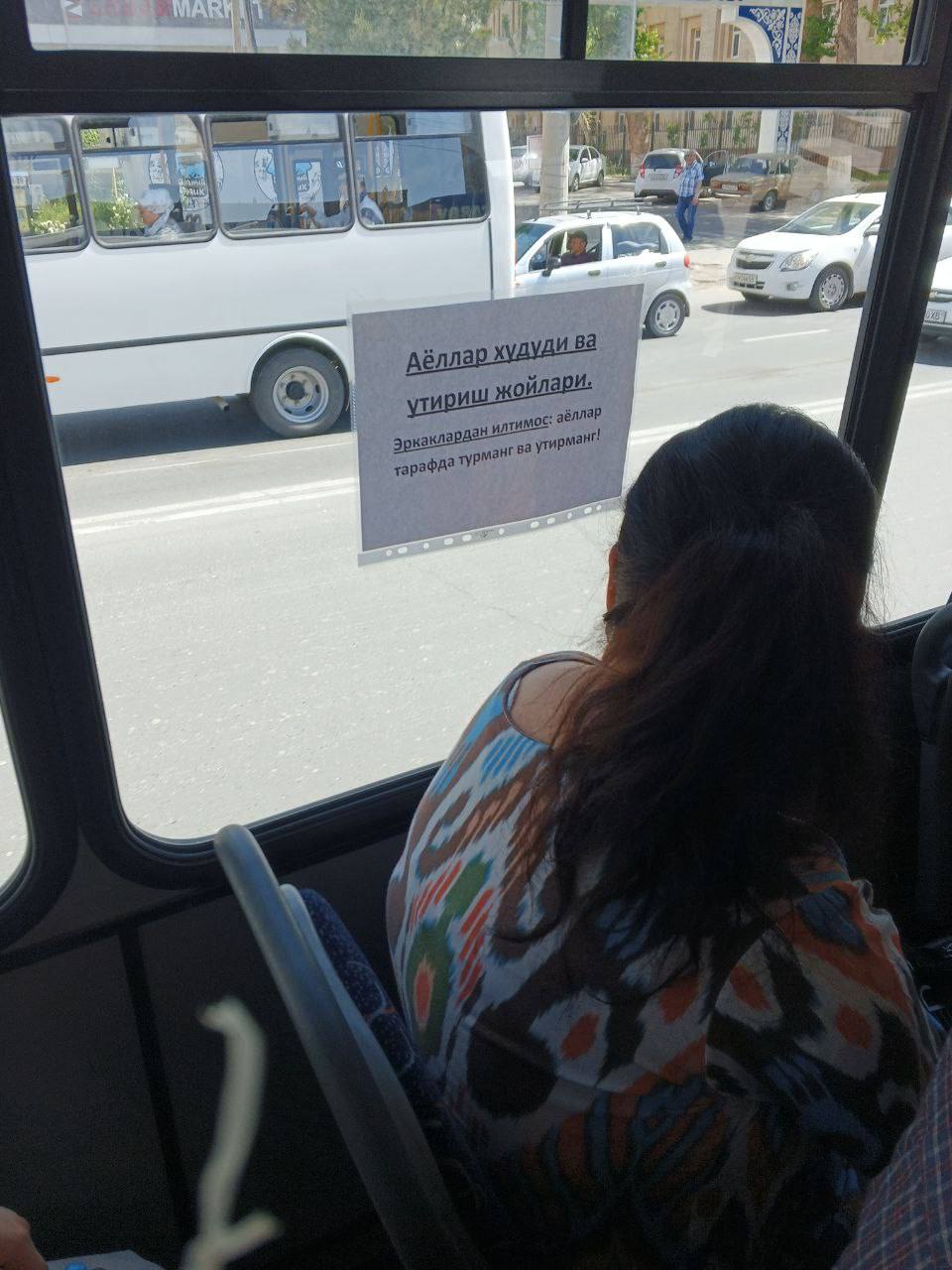 "During an operational inspection by the responsible employees of "Toshshahartranskhizmat", this situation was observed on bus route No. 43 of the "Isuzu" type, which is operated by a branch of the fleet No. 8, garage number 433. This ad was promptly removed from the salon," - the statement says.
Officials urged drivers and conductors to be vigilant so that such announcements no longer appear.