Scientists at the US's Bruce Murray California Planetary Imaging Laboratory have presented the most detailed 3D globe of Mars to date.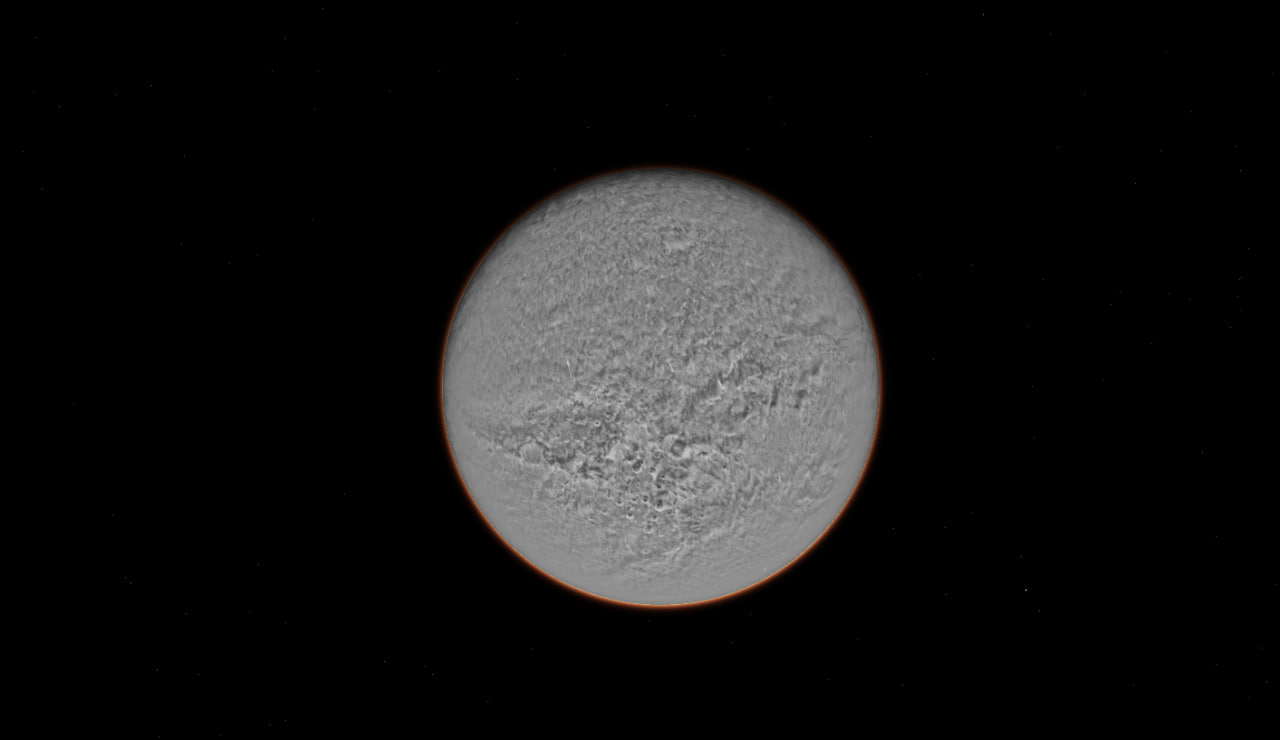 The online globe consists of 110,000 black-and-white images taken by the Mars Reconnaissance Orbiter's CTX camera since 2006. The resolution of the Mars map is 25 square meters per pixel. It reportedly took six years to create the red planet globe.
The globe is equipped with a panel for quick movement between rovers on the planet. In addition, because the world is interactive, it can be rotated, and the map scale can be changed.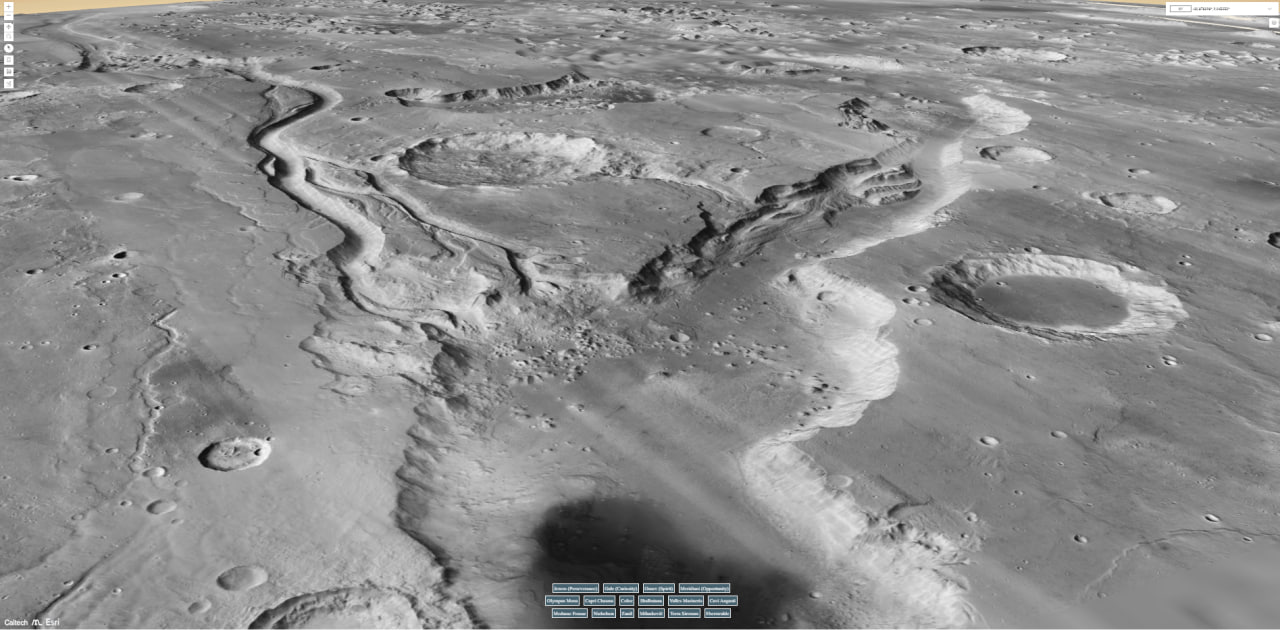 Prominent "landmarks" of Mars, including Mount Olympus, the highest point in the solar system, or Mariner Valley, can also be seen.
Scientists from the UAE have previously created a detailed map of Mars using Hope-Emirates Exploration Imager (EXI), the most advanced onboard image processing system.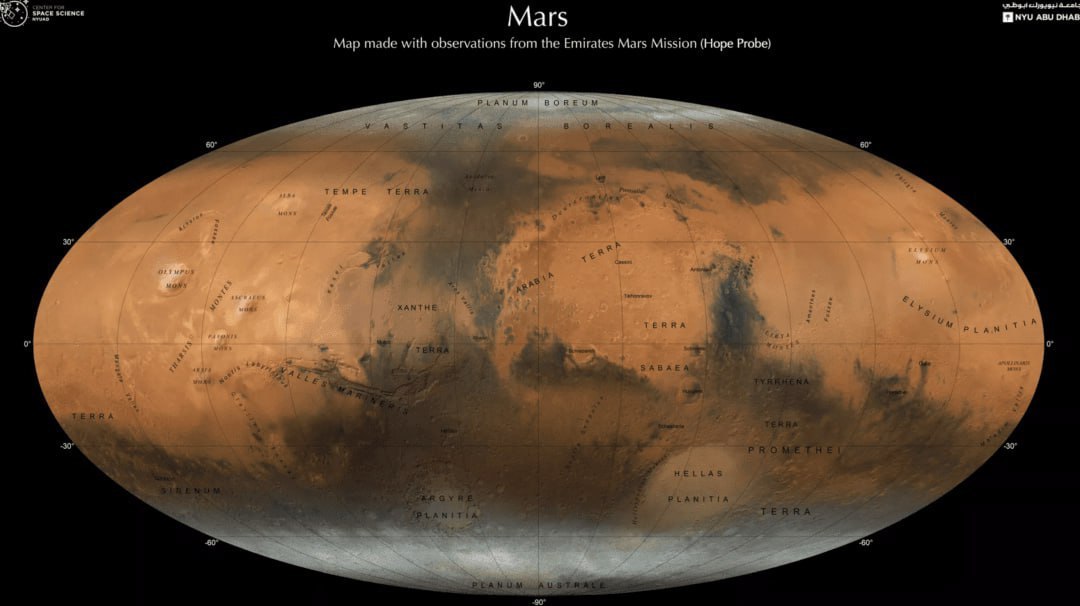 The map shows polar ice caps, mountains, long-dormant volcanoes, and the remnants of an ancient river, lake, and valley filled with liquid water about 3.5bn years ago. The map could help planetary scientists understand how Mars' climate has changed for billions of years.