Uzbekistan-China regions ink cooperation agreements
The signing ceremony of bilateral agreements on cooperation in energy and trade between the regions of Uzbekistan and China was held with the support of the Ministry of Investments(MIIT), Industry and Trade.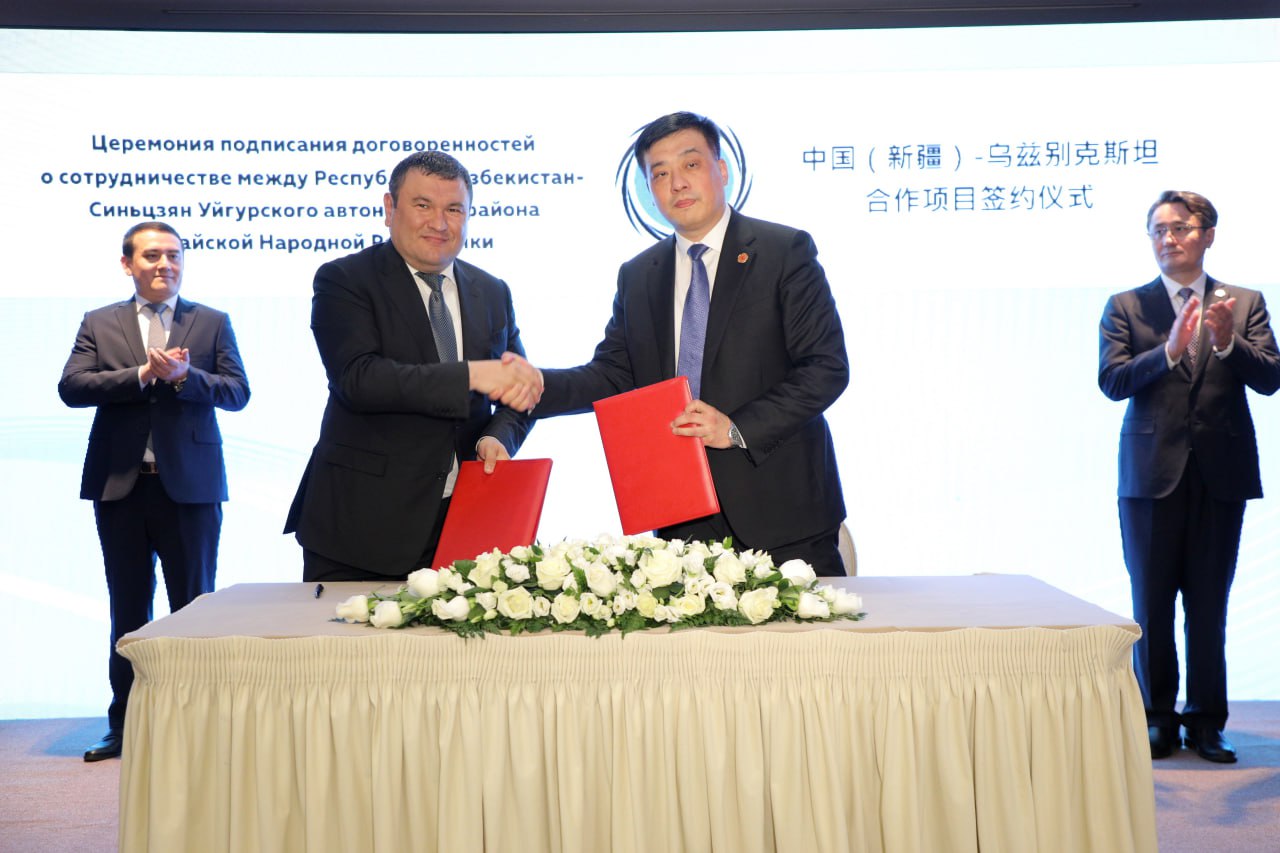 The event was attended by the leadership of the MIIT, the heads of the administrations of the Tashkent and Jizzakh regions, the heads of regions from China, and more than 40 representatives of large companies in both countries.
Energy Minister of Uzbekistan Jo'rabek Mirzamahmudov and the Chairman of the Huadian "Xinjiang Power" company Han Sun Navoi signed a Memorandum of Understanding on the construction of solar power plants in the Fergana regions.
"In addition, the signed documents include memorandums of cooperation in trade, renewable energy, and agreements on establishing partnership relations between the Tashkent region and the Xinjiang Uyghur Autonomous Region of China. Issues of taking appropriate measures together to create favorable conditions for the expansion of cooperation have been discussed in the agreements," the report said.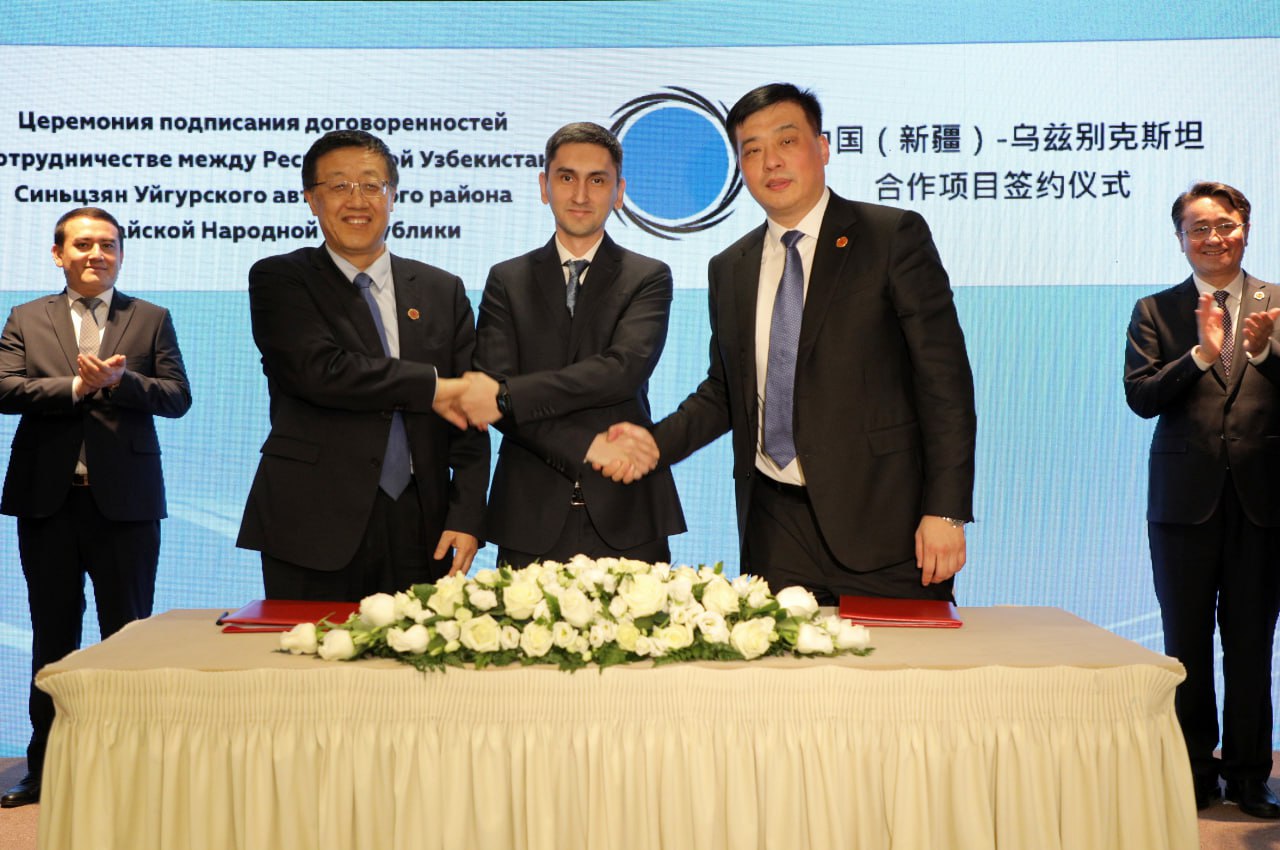 To familiarize the participants with the investment potential of both regions, both parties held presentations within the framework of the event.
At the end of the ceremony, both parties expressed commitment to intensifying joint work in the fields of interest as a testament to the high level of trust and partnership relations achieved during the meeting.
Shavkat Mirziyoyev held a meeting on March 29 with Ma Xinjui, a member of the Political Bureau of the Central Committee of the Communist Party of China and Secretary of the Party Committee of the Xinjiang-Uyghur Autonomous Region. The meeting covered the issues of establishing mutually beneficial practical cooperation between both parties.