March 26. The Kazakhstan national football team defeated the Danish team in the qualifying match for the European Championship 2024, winning back from a score of 0:2, Tengri Sport reports.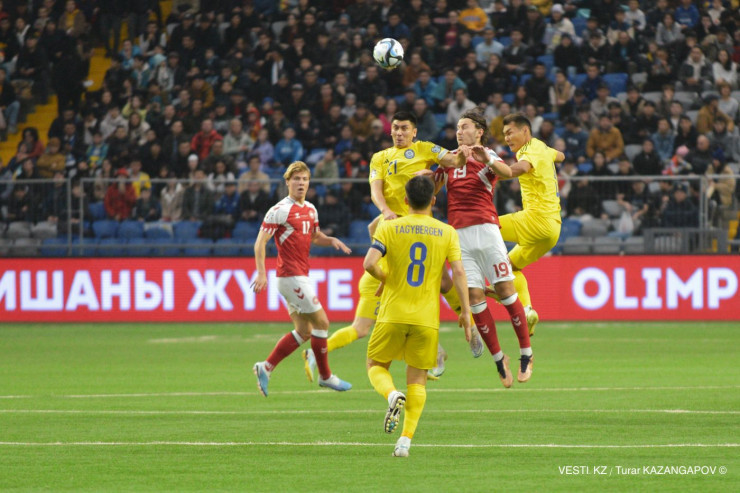 The game ended at 3:2 at the Astana Arena stadium.
In the first half, Kazakhstan suffered two goals. Rasmus Hoylund scored a double (21st and 36th minutes). However, in the second half, the hosts bounced back and found the back of the net three times. Bakhtiyor Zaynutdinov (73rd minute, from the penalty spot), Askhat Tagybergen (86th), and Abat Aimbetov (89th).
The national team of Kazakhstan scored three points and occupied second place in the group; the Danes, with three points, is fourth. Kazakhstan international will play away with San Marino on June 16.