Uzbekistan's President Shavkat Mirziyoyev on March 13 unveiled the country's 'position' in challenging times during the People's Deputies Council of Surkhandarya Region session in Termez.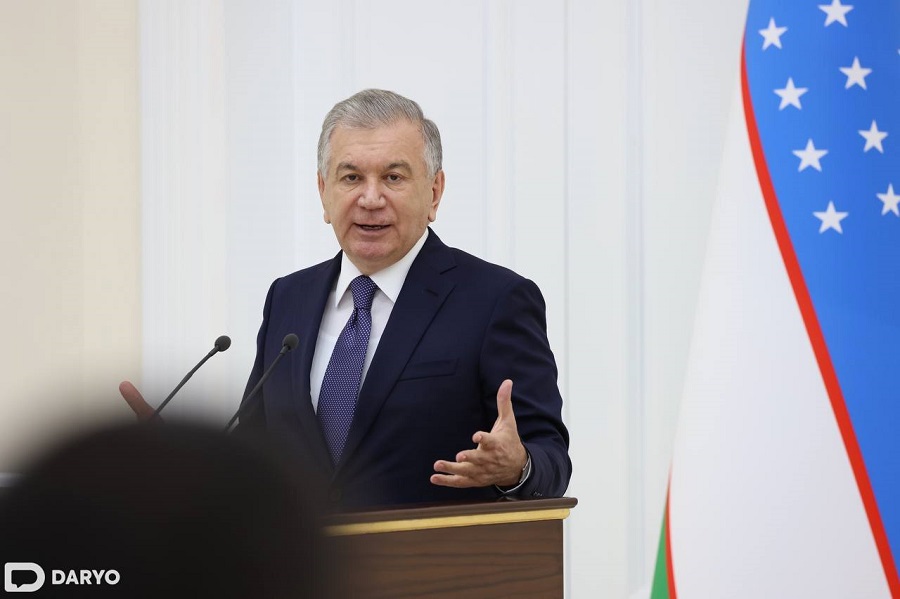 'The times are quite challenging. Great countries ask: 'Uzbekistan, which side do you stand on?' Stop being neutral, but follow this or another path instead. Their spokespeople come and call for the same. We need Uzbekistan in the Central Asian region. Its population is 36mn. This figure will reach 40mn in 3-4 years. It will be a big country; where do you stand? How to answer such a difficult question?! I have a single answer to this question; I am one-sided. I will answer that I am ready to die for the benefit of my nation, my people, my great Uzbekistan,' President said at the meeting.
It was reported that Shavkat Mirziyoyev started his visit to Surkhandarya by visiting Hakim al-Termizi's mausoleum. Also, the organizational issue of appointing a governor to the Surkhandarya region is being considered at today's session. The President consulted with the deputies and activists of the region and proposed the candidate Ulugbek Kasimov, who is acting as the regional governor, for this position.