Deputies of the National People's Congress (NPC) on Friday unanimously re-elected Xi Jinping to the post of Chinese President for a third five-year term, reports The Guardian.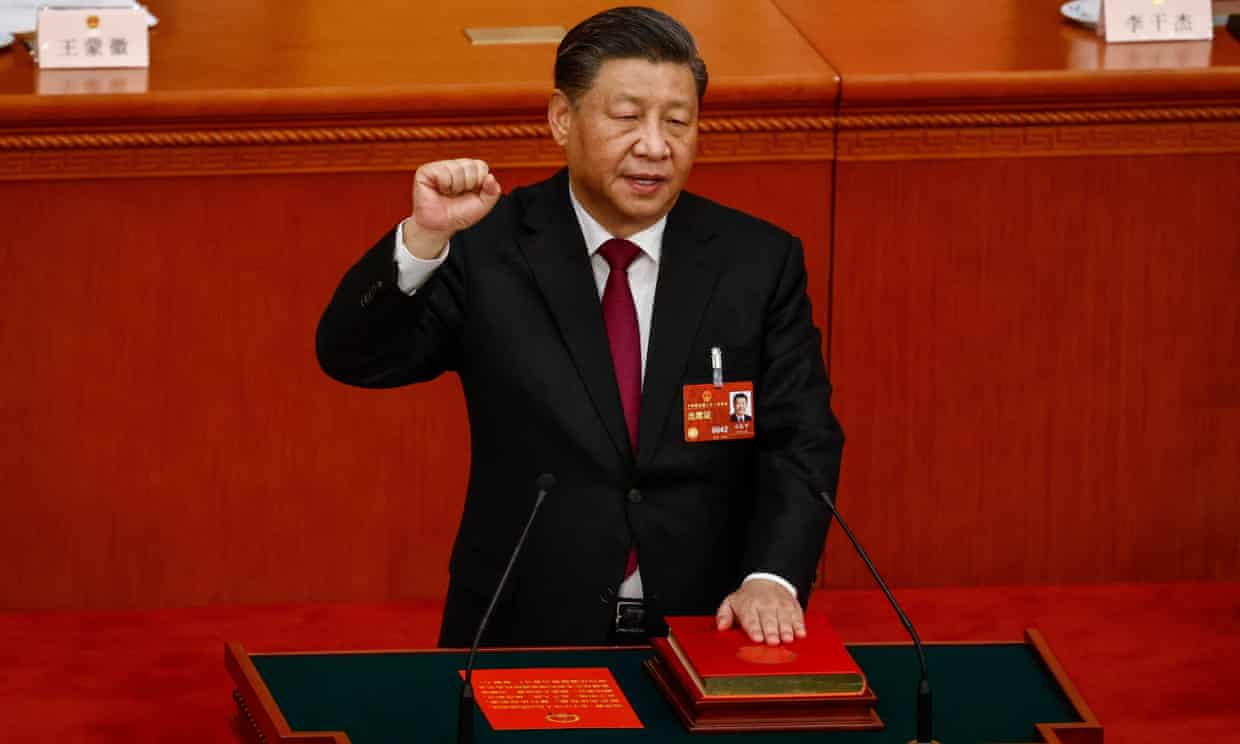 Election was held on Friday morning at a plenary session by secret ballot. Some 2952 deputies took part in the vote.
Xi Jinping became the first candidate to be chosen for the presidency for the third term.
Jinping first became Chinese leader in March 2013, and in March 2018 he was re-elected for a second five-year term.