Baku hosts Uzbek Cinema Days
Movie theatre named after Nizami Ganjavi in Azerbaijan's capital Baku hosts Uzbek Cinema Days. Organized at the initiative of the Uzbek Film Agency and the Ministry of Culture of Azerbaijan, the first day of the festival on December 7 presented a documentary movie entitled 'Eternal Friendship and Brotherhood'. December 8 featured 'Maksud Shaykhzoda', and '101 Flight'. Tonight, the cinema event will screen 'Baron 2' and 'The Fate of a Woman'.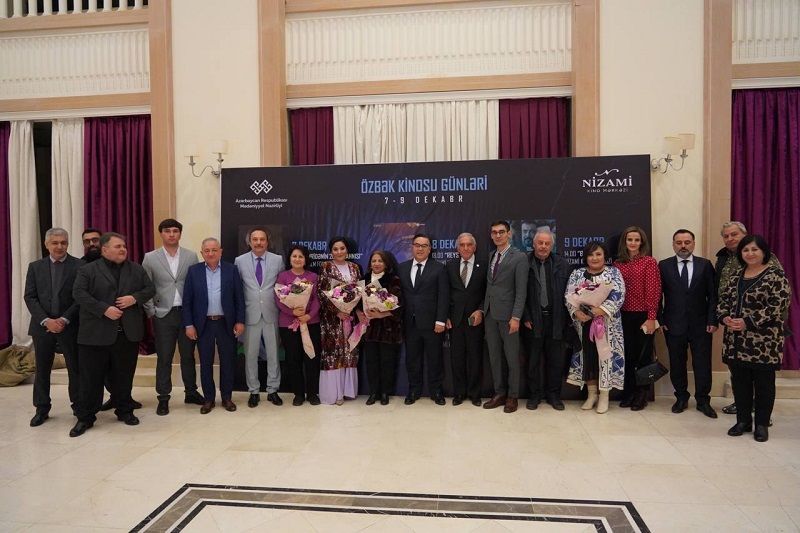 Uzbek Cinema Days are held in view of the visit of a delegation of Uzbekistan's cinematographers, chaired by the Director-General of the Uzbek Film Agency Firdavs Abdukhalikov.
According to Jamil Guliyev, director of the Azerbaijan State Film Fund, cooperation between the film funds of the two countries has a long history and has become even closer in recent years. In his turn, the head of the Uzbek delegation, thanking the Baku audience for the warm welcome and hospitality, said that the Uzbek cinematographers will use all opportunities to strengthen cooperation.
Earlier in September 2022, as part of the Tashkent Film Festival, Uzbekistan's capital held Days of Azerbaijani Cinema.