Uzbek National budget airline sets regular flights on Tashkent-Fergana-Moscow route
Qanot Sharq, low-cost airliner, has started its regular flights on the Tashkent-Fergana-Moscow route on August 20.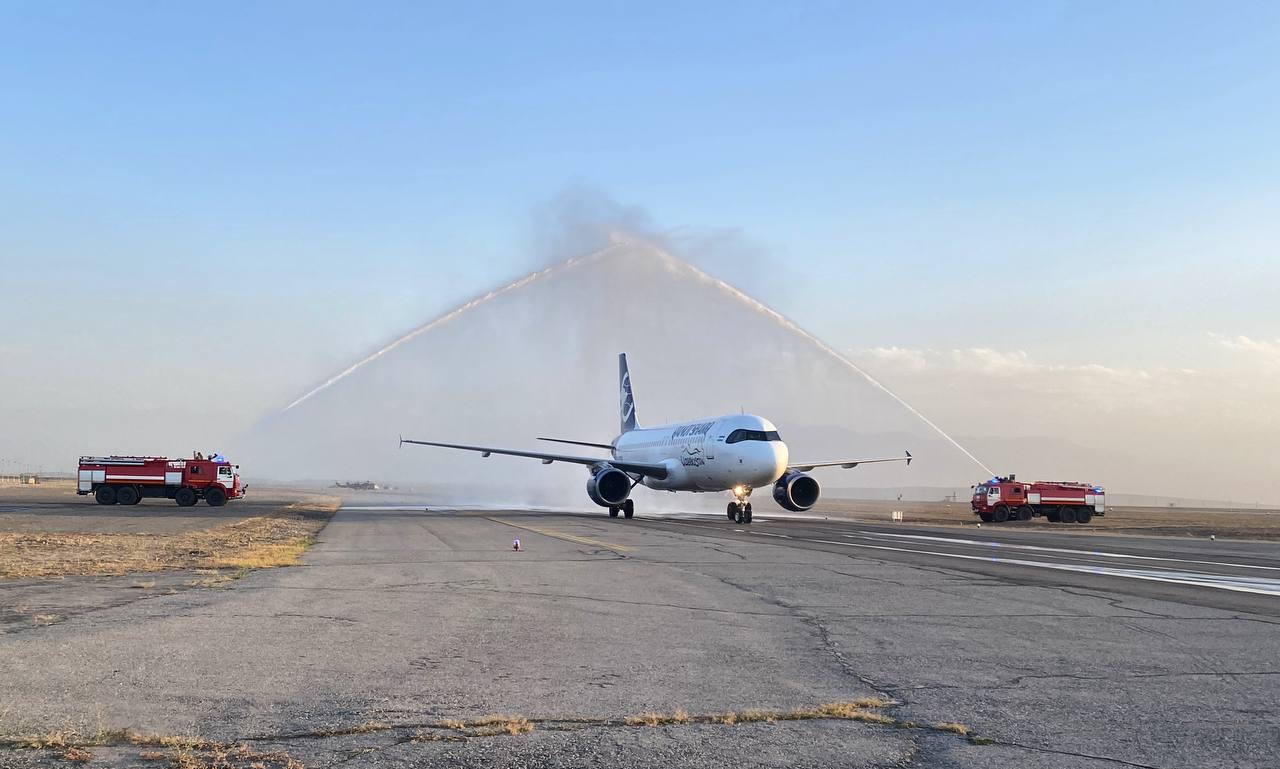 According to the press service of the Ministry of Transport, the maiden flight that was carried out at Fergana International Airport received the heartwarming water- salute at the base.
Qanot Sharq flies regularly twice a week, every Saturday and Sunday.