Ziroat Mirziyoyeva visits creative studio "Zamin Creative" in Nukus (in photos)
Ziroat Mirziyoyeva paid a visit to the newly opened Zamin Creative studio at the Ibrayim Yusupov Creative School in Nukus, Zamin Foundation's press service reports.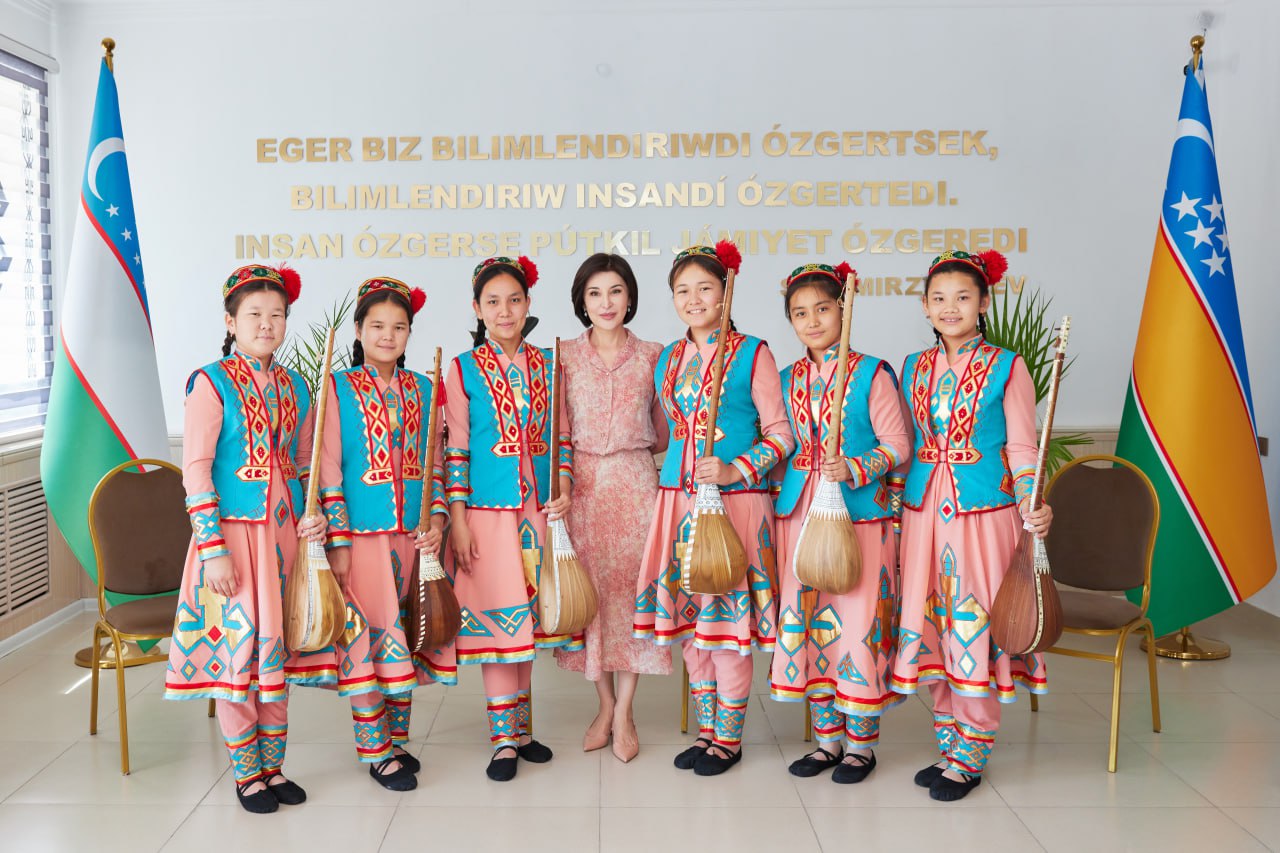 The foundation highlighted that the participants of Zamin Creative in Tashkent prepared special creative "gifts" to commemorate the studio's birthday. The report mentioned that the children presented their initial artworks, which were inspired by the recently conducted travel skills classes.
The creative studio in Nukus encompasses three distinct areas: media, design, and theater arts. It serves as a unique space where individuals can explore and unleash their creative potential in an inclusive environment, guided by skilled and experienced educators.