"Uzbekneftgaz": Uzbekistan GTL cuts natural gas output due to its increase in supply to population
The working group headed by Mehriddin Abdullayev, the chairman of the board of JSC "Uzbekneftgaz" visited the "Uzbekistan GTL" plant in order to study the state of work being carried out in the autumn-winter season and the production of synthetic fuel products, reducing the volume of supplied gas.
Due to the increase in the consumption of natural gas by the population and social sector objects in the republic, the volume of gas supplied to the GTL plant has been reduced by 50%, in order to ensure the stable and safe operation of the devices, the reduction in production volume is due to the synthetic diesel products of the population.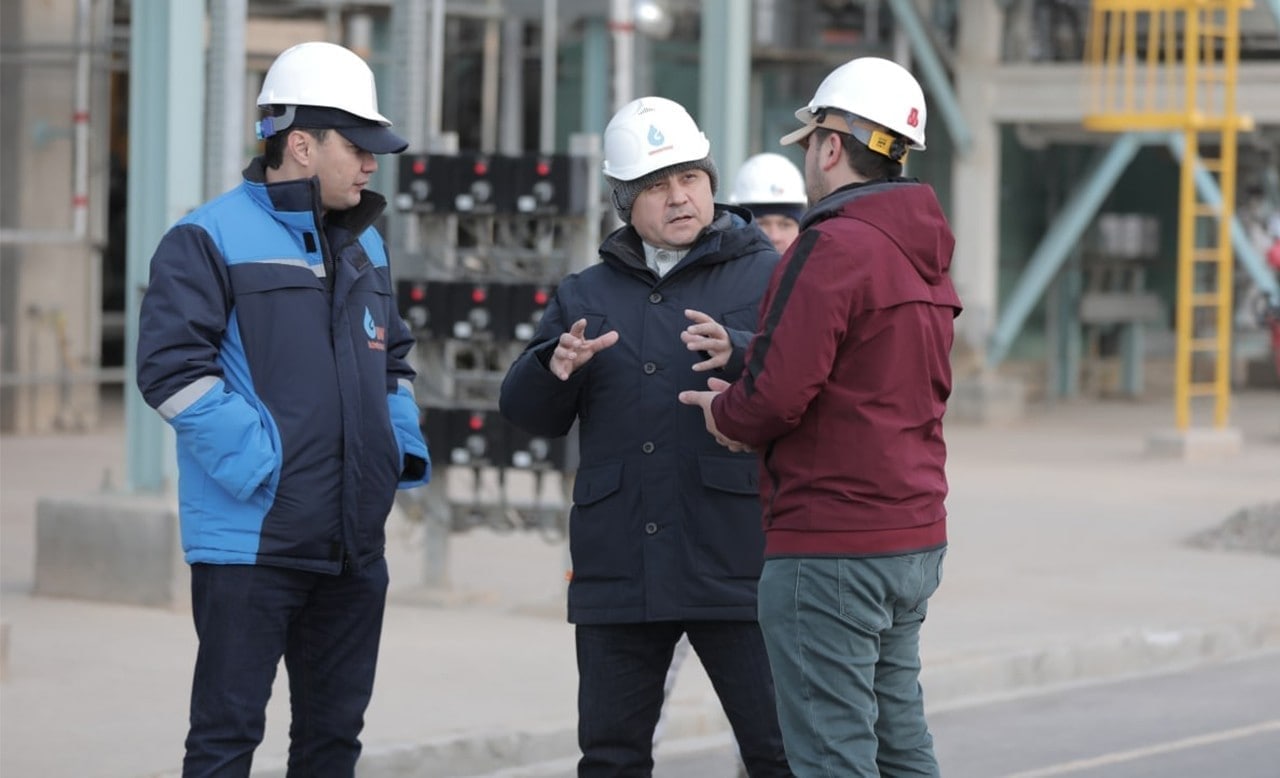 In addition, the excess electricity used in the production process will be transferred to the system of Uzbekistan National Electric Networks JSC. tasks were given to increase the indicators.
The Chairman of the Board acknowledged that more than 200,000 tons of synthetic fuel products have been produced at the "Uzbekistan GTL" plant and are being continuously sold through the trading platform of the Uzbekistan Commodity Exchange and delivered to consumers.
"Uzbekistan GTL" plant produces 1.5 million tons of finished liquid products worth more than 1 billion dollars per year; 307,000 tons of aviation kerosene, 724,000 tons of diesel fuel, 437,000 tons of naphtha, and 53,000 tons of liquefied gas.