Delhi University establishes Uzbek language and Indo-cultural relations centre
"Dunyo" news agency reports that the centre of Uzbek language and Indo-Uzbek scientific and cultural relations has been opened at Delhi University in India.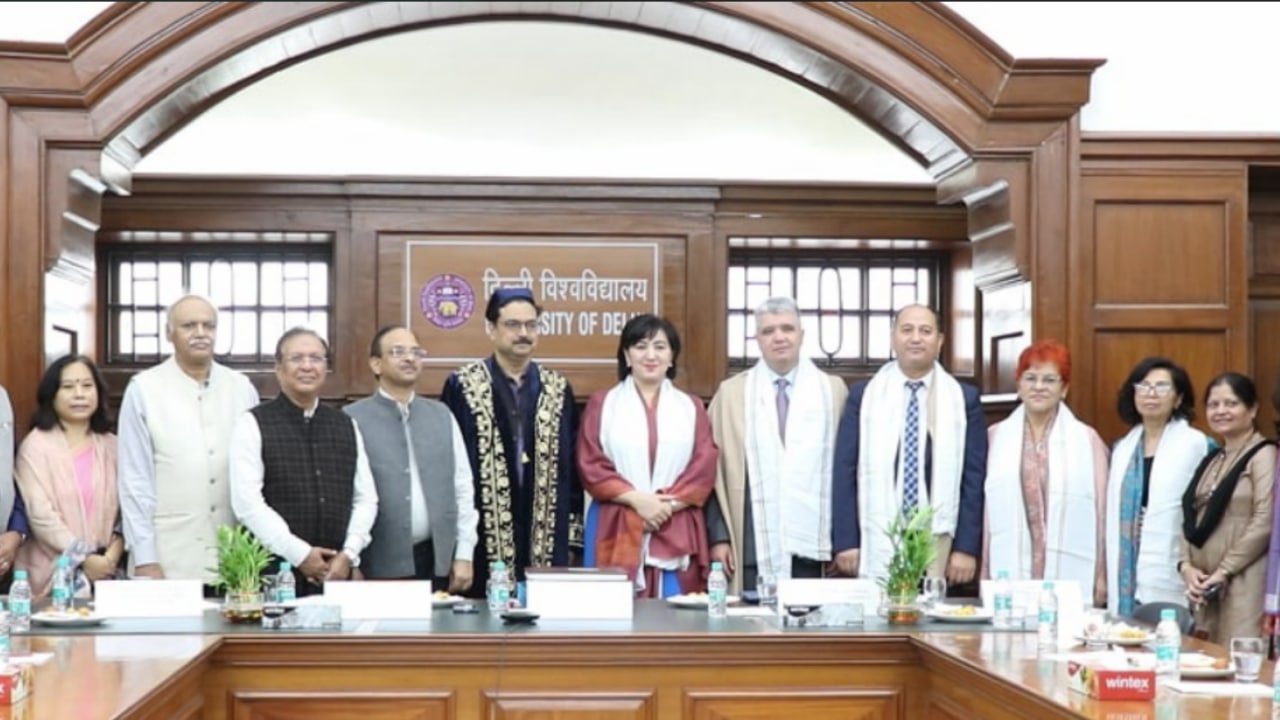 The centre opened within the framework of agreements between Tashkent State University of Oriental Studies and Delhi University, aims to teach Indian students the Uzbek language, develop cultural-educational relations, and conduct joint scientific research in this field.
The vice-chancellor of Delhi University noted that the cultural and educational relations between the peoples of the two countries have a centuries-old history, and expressed confidence that the opened centre will contribute to the ancient ties in the field of education between the two nations.
Uzbek Ambassador to India, Dilshod Akhatov, emphasized that the establishment of Uzbek language courses in one of the leading higher educational institutions of India will strengthen the friendship between the peoples of the two countries.
The centre has received books, fiction, and magazines covering information about the Uzbek language, literature, culture, history and modern development from the University of Oriental Studies and the Embassy of Uzbekistan in India.
The University of Delhi has become the third higher education institution in India to offer courses in the Uzbek language. Uzbek language courses have been operating since 2004 at Jamia Millia Islamic University in Delhi and since 2021 at Jawaharlal Nehru University.